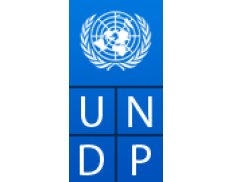 United Nations Development Programme (Belize)
Details
Other offices:
Singapore, Singapore, Czech Republic, USA, Lithuania, Poland, Solomon Islands, Norway, Bahamas, Antigua and Barbuda, Turkey, Spain, Sweden, Bulgaria, Seychelles, Hungary, Switzerland, Latvia, Dominica, Commonwealth of, Japan, Italy, South Korea, USA, Zimbabwe, Zambia, Yemen, Venezuela, Uruguay, UAE, Uganda, Trinidad and Tobago, Togo, Timor-Leste, Tanzania, Syria, Suriname, South Sudan, Sierra Leone, Saudi Arabia, Sao Tome and Principe, Samoa, Russia, Peru, Paraguay, Papua New Guinea, Fiji, Nigeria, Niger, Mauritius, Nicaragua, Namibia, Mozambique, Mongolia, Mauritania, Mali, Maldives, Malaysia, Malawi, Madagascar, Libya, Liberia, Lesotho, Lebanon, Laos, Kyrgyzstan, Kuwait, Kosovo, Kazakhstan, Jamaica, Iran, India, Honduras, Haiti, Guyana, Guinea-Bissau, Guatemala, Ghana, Gambia, Gabon, Eritrea, El Salvador, Egypt, Ecuador, Dominican Republic, Djibouti, North Korea, Cyprus, Cuba, Cote d'Ivoire, Costa Rica, Congo, Dem. Rep. Congo, Comoros, Colombia, China, Chile, Chad, Central African Republic, Cape Verde, Cameroon, Burundi, Burkina Faso, Botswana, Bolivia, Bhutan, Benin, Belarus, Barbados, Bahrain, Azerbaijan, Armenia, Argentina, Angola, Algeria, Albania, Guinea, Iraq, Myanmar, South Africa, Serbia, Ethiopia, Rwanda, Pakistan, Philippines, Nepal, Equatorial Guinea, Sri Lanka, Denmark, Turkmenistan, Mexico, Moldova, Panama, Brazil, Denmark, Kenya, Belgium, Bangladesh, Cambodia, North Macedonia, Georgia, Senegal, Eswatini (Swaziland), Croatia, Somalia, Bosnia and Herzegovina, Palestine / West Bank & Gaza, Indonesia, Romania, Tunisia, Ukraine, Uzbekistan, Tajikistan, Morocco, Montenegro, Jordan, Thailand, Slovakia, Turkey, Vietnam, Thailand, Afghanistan, Sudan
Address:
Third Floor, Lawrence Nicholas Office Complex P.O. Box 53, Belmopan, Cayo District
E-mail(s):
undp.belize@undp.org
Phone:
(501) 822-0467, 822-2688, 822-2635
Sectors:
Democratization, Environment & NRM, Poverty Reduction
Description
UNDP Belize supports capacity development, human development, advocacy, and coordination, for the achievement of MDGs and of human development, at a national and local level. In all our activities, we encourage effective aid management and south-south solutions.
Circumstantial eligible countries