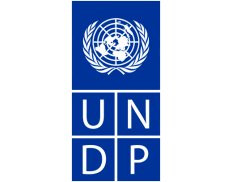 UNDP - United Nations Development Programme (Latvia)
Details
Other offices:
Curaçao, Singapore, Singapore, Czech Republic, USA, Lithuania, Poland, Solomon Islands, Norway, Bahamas, Antigua and Barbuda, Turkey, Spain, Sweden, Bulgaria, Seychelles, Hungary, Switzerland, Dominica, Commonwealth of, Japan, Italy, South Korea, USA, Zimbabwe, Zambia, Yemen, Venezuela, Uruguay, UAE, Uganda, Trinidad and Tobago, Togo, Timor-Leste, Tanzania, Syria, Suriname, South Sudan, Sierra Leone, Saudi Arabia, Sao Tome and Principe, Samoa, Russia, Peru, Paraguay, Papua New Guinea, Fiji, Nigeria, Niger, Mauritius, Nicaragua, Namibia, Mozambique, Mongolia, Mauritania, Mali, Maldives, Malaysia, Malawi, Madagascar, Libya, Liberia, Lesotho, Lebanon, Laos, Kyrgyzstan, Kuwait, Kosovo, Kazakhstan, Jamaica, Iran, India, Honduras, Haiti, Guyana, Guinea-Bissau, Guatemala, Ghana, Gambia, Gabon, Eritrea, El Salvador, Egypt, Ecuador, Dominican Republic, Djibouti, North Korea, Cyprus, Cuba, Cote d'Ivoire, Costa Rica, Congo, Dem. Rep. Congo, Comoros, Colombia, China, Chile, Chad, Central African Republic, Cape Verde, Cameroon, Burundi, Burkina Faso, Botswana, Bolivia, Bhutan, Benin, Belarus, Barbados, Bahrain, Azerbaijan, Armenia, Argentina, Angola, Algeria, Albania, Guinea, Iraq, Myanmar, South Africa, Serbia, Ethiopia, Rwanda, Pakistan, Philippines, Nepal, Equatorial Guinea, Sri Lanka, Denmark, Turkmenistan, Mexico, Moldova, Panama, Brazil, Denmark, Kenya, Belgium, Bangladesh, Cambodia, North Macedonia, Georgia, Senegal, Eswatini (Swaziland), Croatia, Somalia, Bosnia and Herzegovina, Palestine / West Bank & Gaza, Indonesia, Romania, Tunisia, Ukraine, Uzbekistan, Tajikistan, Morocco, Montenegro, Jordan, Thailand, Slovakia, Turkey, Belize, Vietnam, Thailand, Afghanistan, Sudan
Address:
Pils iela 21 Riga LV-1167, LATVIA
E-mail(s):
registry@undp.riga.lv
Contact person:
Procurement
Sectors:
Poverty Reduction
Nr. of employees:
201-500
Description
UNDP is the UN's global development network, advocating for change and connecting countries to knowledge, experience and resources to help people build a better life. We are on the ground in 166 countries, working with them on their own solutions to global and national development challenges. As they develop local capacity, they draw on the people of UNDP and our wide range of partners.
World leaders have pledged to achieve the Millennium Development Goals , including the overarching goal of cutting poverty in half by 2015. UNDP's network links and coordinates global and national efforts to reach these Goals. Our focus is helping countries build and share solutions to the challenges of:
Democratic Governance;
Poverty Reduction;
Crisis Prevention and Recovery;
Energy and Environment;
Information and Communications Technology;
HIV/AIDS.
UNDP helps developing countries attract and use aid effectively. In all our activities, we encourage the protection of human rights and the empowerment of women.
UNDP provides a bridge between Latvia and the global community in the context of global commitments and sustainable human development. This is achieved in close cooperation with the national Government and civil society and by means of utilizing global resources and world-wide cooperation networks. UNDP commenced its activities in Latvia in 1993. UNDP CCF Framework (2001-2004).
Circumstantial eligible countries
By Tender Sectors and Organization Types
By Grant Sectors and Organization Types