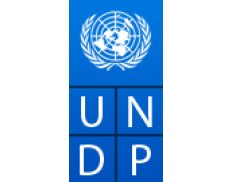 United Nations Development Programme (Jordan, Regional Bureau for Arab States)
Details
Other offices:
Curaçao, Singapore, Singapore, Czech Republic, USA, Lithuania, Poland, Solomon Islands, Norway, Bahamas, Antigua and Barbuda, Turkey, Spain, Sweden, Bulgaria, Seychelles, Hungary, Switzerland, Latvia, Dominica, Commonwealth of, Japan, Italy, South Korea, USA, Zimbabwe, Zambia, Yemen, Venezuela, Uruguay, UAE, Uganda, Trinidad and Tobago, Togo, Timor-Leste, Tanzania, Syria, Suriname, South Sudan, Sierra Leone, Saudi Arabia, Sao Tome and Principe, Samoa, Russia, Peru, Paraguay, Papua New Guinea, Fiji, Nigeria, Niger, Mauritius, Nicaragua, Namibia, Mozambique, Mongolia, Mauritania, Mali, Maldives, Malaysia, Malawi, Madagascar, Libya, Liberia, Lesotho, Lebanon, Laos, Kyrgyzstan, Kuwait, Kosovo, Kazakhstan, Jamaica, Iran, India, Honduras, Haiti, Guyana, Guinea-Bissau, Guatemala, Ghana, Gambia, Gabon, Eritrea, El Salvador, Egypt, Ecuador, Dominican Republic, Djibouti, North Korea, Cyprus, Cuba, Cote d'Ivoire, Costa Rica, Congo, Dem. Rep. Congo, Comoros, Colombia, China, Chile, Chad, Central African Republic, Cape Verde, Cameroon, Burundi, Burkina Faso, Botswana, Bolivia, Bhutan, Benin, Belarus, Barbados, Bahrain, Azerbaijan, Armenia, Argentina, Angola, Algeria, Albania, Guinea, Iraq, Myanmar, South Africa, Serbia, Ethiopia, Rwanda, Pakistan, Philippines, Nepal, Equatorial Guinea, Sri Lanka, Denmark, Turkmenistan, Mexico, Moldova, Panama, Brazil, Denmark, Kenya, Belgium, Bangladesh, Cambodia, North Macedonia, Georgia, Senegal, Eswatini (Swaziland), Croatia, Somalia, Bosnia and Herzegovina, Palestine / West Bank & Gaza, Indonesia, Romania, Tunisia, Ukraine, Uzbekistan, Tajikistan, Morocco, Montenegro, Thailand, Slovakia, Turkey, Belize, Vietnam, Thailand, Afghanistan, Sudan
Address:
Amman 11194 Ishaq Al Edwan street Building no. 16
E-mail(s):
rania.hazou@undp.org
Contact person:
Rania Hazou
Sectors:
Poverty Reduction
Nr. of employees:
201-500
Description
As part of the global development system; UNDP Jordan upholds a vision focusing on the achievements of Sustainable Human Development in Jordan, ending poverty and reducing inequalities. UNDP is at the heart of the UN's work on sustainable development and a leader for the new Sustainable Development Goals (SDGs), also known as the Global Goals.
Circumstantial eligible countries
By Tender Sectors and Organization Types
By Grant Sectors and Organization Types