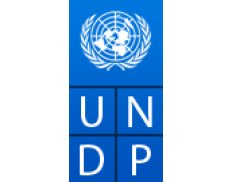 United Nations Development Programme (Afghanistan)
Details
Other offices:
Singapore, Singapore, Czech Republic, USA, Lithuania, Poland, Solomon Islands, Norway, Bahamas, Antigua and Barbuda, Turkey, Spain, Sweden, Bulgaria, Seychelles, Hungary, Switzerland, Latvia, Dominica, Commonwealth of, Japan, Italy, South Korea, USA, Zimbabwe, Zambia, Yemen, Venezuela, Uruguay, UAE, Uganda, Trinidad and Tobago, Togo, Timor-Leste, Tanzania, Syria, Suriname, South Sudan, Sierra Leone, Saudi Arabia, Sao Tome and Principe, Samoa, Russia, Peru, Paraguay, Papua New Guinea, Fiji, Nigeria, Niger, Mauritius, Nicaragua, Namibia, Mozambique, Mongolia, Mauritania, Mali, Maldives, Malaysia, Malawi, Madagascar, Libya, Liberia, Lesotho, Lebanon, Laos, Kyrgyzstan, Kuwait, Kosovo, Kazakhstan, Jamaica, Iran, India, Honduras, Haiti, Guyana, Guinea-Bissau, Guatemala, Ghana, Gambia, Gabon, Eritrea, El Salvador, Egypt, Ecuador, Dominican Republic, Djibouti, North Korea, Cyprus, Cuba, Cote d'Ivoire, Costa Rica, Congo, Dem. Rep. Congo, Comoros, Colombia, China, Chile, Chad, Central African Republic, Cape Verde, Cameroon, Burundi, Burkina Faso, Botswana, Bolivia, Bhutan, Benin, Belarus, Barbados, Bahrain, Azerbaijan, Armenia, Argentina, Angola, Algeria, Albania, Guinea, Iraq, Myanmar, South Africa, Serbia, Ethiopia, Rwanda, Pakistan, Philippines, Nepal, Equatorial Guinea, Sri Lanka, Denmark, Turkmenistan, Mexico, Moldova, Panama, Brazil, Denmark, Kenya, Belgium, Bangladesh, Cambodia, North Macedonia, Georgia, Senegal, Eswatini (Swaziland), Croatia, Somalia, Bosnia and Herzegovina, Palestine / West Bank & Gaza, Indonesia, Romania, Tunisia, Ukraine, Uzbekistan, Tajikistan, Morocco, Montenegro, Jordan, Thailand, Slovakia, Turkey, Belize, Vietnam, Thailand, Sudan
Address:
P.O Box # 5 Shah Mahmood Ghazi Watt, (Near Chinese Embassy, Zambaq Square), Kabul
E-mail(s):
registry.af@undp.org
Contact person:
Jess Garana
Phone:
+93 20 212 4000, +93 20 212 8990, Fax: +873 763 46
Sectors:
Poverty Reduction
Description
UNDP works with the Government to develop local capacity and provide Afghan solutions for Afghanistan. UNDP Afghanistan programmes partner with Afghan institutions to focus on crisis prevention and recovery; democratic governance, and poverty reduction and sustainable livelihoods, in line with the goals laid down by the Government in the Afghanistan National Development Strategy (ANDS).
Circumstantial eligible countries