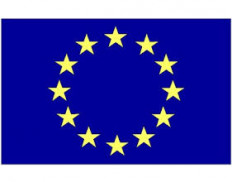 European Union Delegation to Guinea Bissau
Details
Other offices:
Norway, Singapore, Iceland, Australia, South Korea, Canada, Niger, Tajikistan, Palestine / West Bank & Gaza, France, Mongolia, Sudan, Libya, Iraq, Uruguay, Switzerland, Turkmenistan, Papua New Guinea, Slovakia, Croatia, El Salvador, Lithuania, Trinidad and Tobago, UK, Guinea, Nicaragua, Malaysia, Bulgaria, USA, Jamaica, Dem. Rep. Congo, Sierra Leone, Gabon, Benin, South Sudan, Vietnam, Dominican Republic, Lesotho, Senegal, Venezuela, Peru, Panama, Myanmar, New Zealand, Madagascar, Ecuador, Ghana, Israel, Cameroon, Uganda, France, Eritrea, Honduras, Burkina Faso, Albania, Egypt, Georgia, Moldova, Cote d'Ivoire, Syria, Chad, Guyana, Zimbabwe, Timor-Leste, Costa Rica, Djibouti, Togo, India, Kyrgyzstan, Mozambique, Eswatini (Swaziland), Zambia, Mauritius, Thailand, Palestine / West Bank & Gaza, Mali, Botswana, Belarus, Afghanistan, Ethiopia, Kenya, Cambodia, Angola, Bangladesh, Bolivia, Yemen, Azerbaijan, Ukraine, Sri Lanka, Pakistan, Uzbekistan, Malawi, Colombia, Haiti, Japan, Mauritania, Jordan, Kazakhstan, Guatemala, Morocco, UAE, Liberia, Rwanda, Paraguay, Spain, Algeria, North Macedonia, Gambia, Mexico, Bosnia and Herzegovina, Tunisia, Argentina, Fiji, Armenia, Ethiopia, Barbados, Chile, Montenegro, Lebanon, Nigeria, Indonesia, Cape Verde, Kenya, Brazil, Namibia, South Africa, Laos, USA, Saudi Arabia, Congo, Austria, Burundi, Russia, Tanzania, Serbia, Turkey
Address:
Bairro da Penha CP 359 Apartado 1122 Bissau, Guinea Bissau
E-mail(s):
delegation-guinea-bissau@eeas.europa.eu
Contact person:
Chiara Guidetti, Programme Manager
Sectors:
Agriculture, Civil Society & NGOs, Energy, Food Security, Gender, Health, Public Administration
Description
The Delegation was opened in 1976 and its mission is to:
Represent the Union with the authorities of Guinea-Bissau and contribute to the smooth development of relations between this country and Europe;

Ensure, within this framework, the monitoring of bilateral relations in the fields of political, economic, trade and cooperation relations;

Implement the different technical and financial instruments of cooperation and ensure coordination with other donors;

Explain the rationale, objectives and evolution of European policies and ensure the monitoring of these policies in all sectors;

Promote the image of the European Union and defend its values and interests;

Support regional integration processes and ensure the monitoring of economic, political and cooperation relations, in particular with ECOWAS, UEMOA, CPLP, etc .;

To ensure relations with the representations of the Member States of the European Union, more particularly in the context of the Common Foreign Security Policy;

Promote press and information actions in relation to the above;

Provide the necessary logistical support to the missions of the Commission and other European Institutions.

With regard to the extent of non-reimbursable development aid for almost 30 years, the EC is certainly by far the most significant partner in Guinea-Bissau. The importance of this cooperation makes the Union a considered, privileged and unavoidable interlocutor.

Circumstantial eligible countries
By Tender Sectors and Organization Types
By Grant Sectors and Organization Types