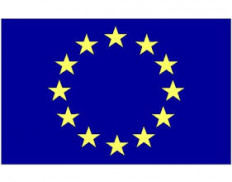 Delegation of the European Union to Ghana
Details
Other offices:
Norway, Singapore, Iceland, Australia, South Korea, Canada, Niger, Tajikistan, Palestine / West Bank & Gaza, France, Mongolia, Sudan, Libya, Iraq, Uruguay, Switzerland, Turkmenistan, Papua New Guinea, Slovakia, Croatia, El Salvador, Lithuania, Trinidad and Tobago, UK, Guinea, Nicaragua, Malaysia, Bulgaria, USA, Jamaica, Dem. Rep. Congo, Sierra Leone, Gabon, Benin, South Sudan, Vietnam, Dominican Republic, Lesotho, Senegal, Venezuela, Peru, Panama, Myanmar, New Zealand, Madagascar, Ecuador, Israel, Cameroon, Uganda, France, Eritrea, Honduras, Burkina Faso, Albania, Egypt, Georgia, Moldova, Cote d'Ivoire, Syria, Chad, Guyana, Zimbabwe, Timor-Leste, Costa Rica, Djibouti, Togo, India, Kyrgyzstan, Mozambique, Eswatini (Swaziland), Zambia, Mauritius, Thailand, Palestine / West Bank & Gaza, Mali, Botswana, Belarus, Afghanistan, Ethiopia, Kenya, Cambodia, Angola, Bangladesh, Bolivia, Yemen, Azerbaijan, Ukraine, Sri Lanka, Pakistan, Uzbekistan, Malawi, Colombia, Haiti, Japan, Mauritania, Jordan, Kazakhstan, Guatemala, Morocco, UAE, Liberia, Rwanda, Paraguay, Spain, Algeria, North Macedonia, Gambia, Mexico, Bosnia and Herzegovina, Tunisia, Argentina, Fiji, Armenia, Ethiopia, Barbados, Chile, Montenegro, Lebanon, Nigeria, Indonesia, Cape Verde, Kenya, Brazil, Namibia, South Africa, Laos, USA, Saudi Arabia, Congo, Austria, Burundi, Russia, Guinea-Bissau, Tanzania, Serbia, Turkey
Address:
81, Cantonments Road, P. O. Box 9505 KIA, Accra, GHANA
E-mail(s):
delegation-ghana@eeas.europa.eu
Contact person:
Delegation
Sectors:
Democratization, Human Rights, Macro-Econ. & Public Finance, Poverty Reduction, Regional Integration, Trade
Description
The Delegation of the European Union to Ghana is part of the European Union External Service, and is one of the more than 130 Delegations throughout the world. ... The European Union Mission (Embassy) is located in Cantonments, close to Akufo Addo Circle and almost opposite the Togo Embassy.
Circumstantial eligible countries
By Tender Sectors and Organization Types
By Grant Sectors and Organization Types