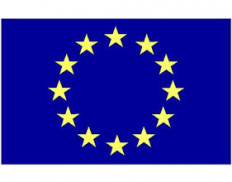 Delegation of the European Union to Serbia
Details
Other offices:
Norway, Singapore, Iceland, Australia, South Korea, Canada, Niger, Tajikistan, Palestine / West Bank & Gaza, France, Mongolia, Sudan, Libya, Iraq, Uruguay, Switzerland, Turkmenistan, Papua New Guinea, Slovakia, Croatia, El Salvador, Lithuania, Trinidad and Tobago, UK, Guinea, Nicaragua, Malaysia, Bulgaria, USA, Jamaica, Dem. Rep. Congo, Sierra Leone, Gabon, Benin, South Sudan, Vietnam, Dominican Republic, Lesotho, Senegal, Venezuela, Peru, Panama, Myanmar, New Zealand, Madagascar, Ecuador, Ghana, Israel, Cameroon, Uganda, France, Eritrea, Honduras, Burkina Faso, Albania, Egypt, Georgia, Moldova, Cote d'Ivoire, Syria, Chad, Guyana, Zimbabwe, Timor-Leste, Costa Rica, Djibouti, Togo, India, Kyrgyzstan, Mozambique, Eswatini (Swaziland), Zambia, Mauritius, Thailand, Palestine / West Bank & Gaza, Mali, Botswana, Belarus, Afghanistan, Ethiopia, Kenya, Cambodia, Angola, Bangladesh, Bolivia, Yemen, Azerbaijan, Ukraine, Sri Lanka, Pakistan, Uzbekistan, Malawi, Colombia, Haiti, Japan, Mauritania, Jordan, Kazakhstan, Guatemala, Morocco, UAE, Liberia, Rwanda, Paraguay, Spain, Algeria, North Macedonia, Gambia, Mexico, Bosnia and Herzegovina, Tunisia, Argentina, Fiji, Armenia, Ethiopia, Barbados, Chile, Montenegro, Lebanon, Nigeria, Indonesia, Cape Verde, Kenya, Brazil, Namibia, South Africa, Laos, USA, Saudi Arabia, Congo, Austria, Burundi, Russia, Guinea-Bissau, Tanzania, Turkey
Address:
Avenija 19a Building Vladimira Popovica 40/V 11070 New Belgrade Republic of Serbia
E-mail(s):
delegation-serbia@eeas.europa.eu
Contact person:
Vera Morandini, Project Manager- Governance and Ci
Nr. of employees:
201-500
Description
It is a great honour to be leading the second biggest EU Delegation in the world, in a country that has embarked on an epic journey to join the European Union. Serbia is of pivotal importance to the European Union, which is committed to taking forward its enlargement to include all countries of the Western Balkans. This is essential for achieving prosperity, security and stability, as well as regional co-operation and reconciliation, across the region.
In that context, it is crucial to continue the progress which Serbia and the Serbian government have made in so many areas over the last few years. It is equally important to continue to pursue substantive improvements in Serbia's relations with its neighbours. Here, we can single out the Dialogue with Kosovo*, which opened the door to reaching an historic agreement on 19 April 2013.
Circumstantial eligible countries
By Tender Sectors and Organization Types
By Grant Sectors and Organization Types