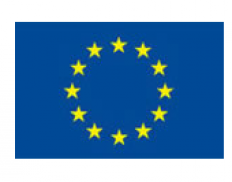 EU Delegation to Dominican Republic
Details
Office:
Dominican Republic
Other offices:
Norway, Singapore, Iceland, Australia, South Korea, Canada, Niger, Tajikistan, Palestine / West Bank & Gaza, France, Mongolia, Sudan, Libya, Iraq, Uruguay, Switzerland, Turkmenistan, Papua New Guinea, Slovakia, Croatia, El Salvador, Lithuania, Trinidad and Tobago, UK, Guinea, Nicaragua, Malaysia, Bulgaria, USA, Jamaica, Dem. Rep. Congo, Sierra Leone, Gabon, Benin, South Sudan, Vietnam, Lesotho, Senegal, Venezuela, Peru, Panama, Myanmar, New Zealand, Madagascar, Ecuador, Ghana, Israel, Cameroon, Uganda, France, Eritrea, Honduras, Burkina Faso, Albania, Egypt, Georgia, Moldova, Cote d'Ivoire, Syria, Chad, Guyana, Zimbabwe, Timor-Leste, Costa Rica, Djibouti, Togo, India, Kyrgyzstan, Mozambique, Eswatini (Swaziland), Zambia, Mauritius, Thailand, Palestine / West Bank & Gaza, Mali, Botswana, Belarus, Afghanistan, Ethiopia, Kenya, Cambodia, Angola, Bangladesh, Bolivia, Yemen, Azerbaijan, Ukraine, Sri Lanka, Pakistan, Uzbekistan, Malawi, Colombia, Haiti, Japan, Mauritania, Jordan, Kazakhstan, Guatemala, Morocco, UAE, Liberia, Rwanda, Paraguay, Spain, Algeria, North Macedonia, Gambia, Mexico, Bosnia and Herzegovina, Tunisia, Argentina, Fiji, Armenia, Ethiopia, Barbados, Chile, Montenegro, Lebanon, Nigeria, Indonesia, Cape Verde, Kenya, Brazil, Namibia, South Africa, Laos, USA, Saudi Arabia, Congo, Austria, Burundi, Russia, Guinea-Bissau, Tanzania, Serbia, Turkey
Address:
Ave. Cesar Nicolás Penson 85A, Gascue Santo Domingo, D.N, República Dominicana
E-mail(s):
delegation-dominican-rep@eeas.europa.eu
Contact person:
Antonio Vargas Hernandez, Director
Sectors:
Poverty Reduction
Description
The European Union Delegation in the Dominican Republic was established in 1991, within the framework of the Lomé IV Convention and later the Cotonou Agreement, which establishes an association agreement between the European Union and the ACP countries - Africa, Caribbean and Pacific - and of which the Dominican Republic is a signatory.
The Delegation of the European Union in the country has, among others, the following functions:
Represent the European Union before the authorities of the country
After the entry into force of the Lisbon Treaty (2009), the Delegations of the European Union assume the permanent presidency of the European Council in the countries where it is present.
Defend the position of the European Union in various areas.
Inform relevant sectors of society about the activities and actions of the European Union and its institutions.
Planning and executing development cooperation programs.
Participate in the preparation and negotiation of the agreements between the European Union and the Dominican Republic and ensure the follow-up of all signed agreements.
It is important to note that only the embassies of the Member States have the power to issue visas and passports.
Circumstantial eligible countries
By Tender Sectors and Organization Types
By Grant Sectors and Organization Types