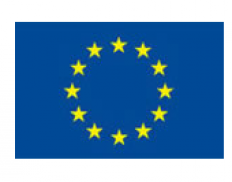 Delegation of the European Union to Peru
Details
Other offices:
Norway, Singapore, Iceland, Australia, South Korea, Canada, Niger, Tajikistan, Palestine / West Bank & Gaza, France, Mongolia, Sudan, Libya, Iraq, Uruguay, Switzerland, Turkmenistan, Papua New Guinea, Slovakia, Croatia, El Salvador, Lithuania, Trinidad and Tobago, UK, Guinea, Nicaragua, Malaysia, Bulgaria, USA, Jamaica, Dem. Rep. Congo, Sierra Leone, Gabon, Benin, South Sudan, Vietnam, Dominican Republic, Lesotho, Senegal, Venezuela, Panama, Myanmar, New Zealand, Madagascar, Ecuador, Ghana, Israel, Cameroon, Uganda, France, Eritrea, Honduras, Burkina Faso, Albania, Egypt, Georgia, Moldova, Cote d'Ivoire, Syria, Chad, Guyana, Zimbabwe, Timor-Leste, Costa Rica, Djibouti, Togo, India, Kyrgyzstan, Mozambique, Eswatini (Swaziland), Zambia, Mauritius, Thailand, Palestine / West Bank & Gaza, Mali, Botswana, Belarus, Afghanistan, Ethiopia, Kenya, Cambodia, Angola, Bangladesh, Bolivia, Yemen, Azerbaijan, Ukraine, Sri Lanka, Pakistan, Uzbekistan, Malawi, Colombia, Haiti, Japan, Mauritania, Jordan, Kazakhstan, Guatemala, Morocco, UAE, Liberia, Rwanda, Paraguay, Spain, Algeria, North Macedonia, Gambia, Mexico, Bosnia and Herzegovina, Tunisia, Argentina, Fiji, Armenia, Ethiopia, Barbados, Chile, Montenegro, Lebanon, Nigeria, Indonesia, Cape Verde, Kenya, Brazil, Namibia, South Africa, Laos, USA, Saudi Arabia, Congo, Austria, Burundi, Russia, Guinea-Bissau, Tanzania, Serbia, Turkey
Address:
Av. Víctor Andrés Belaúnde 332 Piso 5 San Isidro Lima Lima 27 Perú
E-mail(s):
jose-luis.arteaga-cespedes@eeas.europa.eu
Contact person:
Delegation
Sectors:
Macro-Econ. & Public Finance
Description
The Delegation of the European Union to Peru. The Delegation for Peru is based in Lima and was opened in March 1991. It is the official representative of the European Union in Peru and is also the link with the Andean Community, because its General Secretariat is also located in the Peruvian Capital.
Circumstantial eligible countries
By Tender Sectors and Organization Types
By Grant Sectors and Organization Types