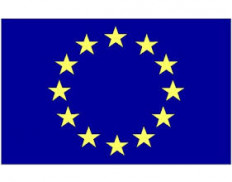 Delegation of the European Union to Saudi Arabia, Bahrain, Kuwait, Oman and Qatar
Details
Other offices:
Norway, Singapore, Iceland, Australia, South Korea, Canada, Niger, Tajikistan, Palestine / West Bank & Gaza, France, Mongolia, Sudan, Libya, Iraq, Uruguay, Switzerland, Turkmenistan, Papua New Guinea, Slovakia, Croatia, El Salvador, Lithuania, Trinidad and Tobago, UK, Guinea, Nicaragua, Malaysia, Bulgaria, USA, Jamaica, Dem. Rep. Congo, Sierra Leone, Gabon, Benin, South Sudan, Vietnam, Dominican Republic, Lesotho, Senegal, Venezuela, Peru, Panama, Myanmar, New Zealand, Madagascar, Ecuador, Ghana, Israel, Cameroon, Uganda, France, Eritrea, Honduras, Burkina Faso, Albania, Egypt, Georgia, Moldova, Cote d'Ivoire, Syria, Chad, Guyana, Zimbabwe, Timor-Leste, Costa Rica, Djibouti, Togo, India, Kyrgyzstan, Mozambique, Eswatini (Swaziland), Zambia, Mauritius, Thailand, Palestine / West Bank & Gaza, Mali, Botswana, Belarus, Afghanistan, Ethiopia, Kenya, Cambodia, Angola, Bangladesh, Bolivia, Yemen, Azerbaijan, Ukraine, Sri Lanka, Pakistan, Uzbekistan, Malawi, Colombia, Haiti, Japan, Mauritania, Jordan, Kazakhstan, Guatemala, Morocco, UAE, Liberia, Rwanda, Paraguay, Spain, Algeria, North Macedonia, Gambia, Mexico, Bosnia and Herzegovina, Tunisia, Argentina, Fiji, Armenia, Ethiopia, Barbados, Chile, Montenegro, Lebanon, Nigeria, Indonesia, Cape Verde, Kenya, Brazil, Namibia, South Africa, Laos, USA, Congo, Austria, Burundi, Russia, Guinea-Bissau, Tanzania, Serbia, Turkey
E-mail(s):
delegation-saudi-arabia-tenders@eeas.europa.eu
Sectors:
Civil Society & NGOs, Humanitarian Aid & Emergency, Macro-Econ. & Public Finance, Regional Integration, Security, Trade
Description
The Cooperation Council for the Arab States of the Gulf is a regional organisation, with six members: The Kingdom of Bahrain, the State of Kuwait, the Sultanate of Oman, the State of Qatar, the Kingdom of Saudi Arabia and the United Arab Emirates. Set up in 1981, its objectives are to enhance coordination, integration and inter-connection among its members.
Circumstantial eligible countries
By Tender Sectors and Organization Types
By Grant Sectors and Organization Types