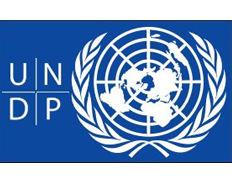 United Nations Development Programme (HQ)
Details
Other offices:
Curaçao, Singapore, Singapore, Czech Republic, USA, Lithuania, Poland, Solomon Islands, Norway, Bahamas, Antigua and Barbuda, Turkey, Spain, Sweden, Bulgaria, Seychelles, Hungary, Switzerland, Latvia, Dominica, Commonwealth of, Japan, Italy, South Korea, Zimbabwe, Zambia, Yemen, Venezuela, Uruguay, UAE, Uganda, Trinidad and Tobago, Togo, Timor-Leste, Tanzania, Syria, Suriname, South Sudan, Sierra Leone, Saudi Arabia, Sao Tome and Principe, Samoa, Russia, Peru, Paraguay, Papua New Guinea, Fiji, Nigeria, Niger, Mauritius, Nicaragua, Namibia, Mozambique, Mongolia, Mauritania, Mali, Maldives, Malaysia, Malawi, Madagascar, Libya, Liberia, Lesotho, Lebanon, Laos, Kyrgyzstan, Kuwait, Kosovo, Kazakhstan, Jamaica, Iran, India, Honduras, Haiti, Guyana, Guinea-Bissau, Guatemala, Ghana, Gambia, Gabon, Eritrea, El Salvador, Egypt, Ecuador, Dominican Republic, Djibouti, North Korea, Cyprus, Cuba, Cote d'Ivoire, Costa Rica, Congo, Dem. Rep. Congo, Comoros, Colombia, China, Chile, Chad, Central African Republic, Cape Verde, Cameroon, Burundi, Burkina Faso, Botswana, Bolivia, Bhutan, Benin, Belarus, Barbados, Bahrain, Azerbaijan, Armenia, Argentina, Angola, Algeria, Albania, Guinea, Iraq, Myanmar, South Africa, Serbia, Ethiopia, Rwanda, Pakistan, Philippines, Nepal, Equatorial Guinea, Sri Lanka, Denmark, Turkmenistan, Mexico, Moldova, Panama, Brazil, Denmark, Kenya, Belgium, Bangladesh, Cambodia, North Macedonia, Georgia, Senegal, Eswatini (Swaziland), Croatia, Somalia, Bosnia and Herzegovina, Palestine / West Bank & Gaza, Indonesia, Romania, Tunisia, Ukraine, Uzbekistan, Tajikistan, Morocco, Montenegro, Jordan, Thailand, Slovakia, Turkey, Belize, Vietnam, Thailand, Afghanistan, Sudan
Address:
One United Nations Plaza New York, NY 10017
E-mail(s):
undp-newsroom@undp.org
Contact person:
Achim Steiner, UNDP Administrator
Awards in:
Africa, Algeria, Angola, Benin, Botswana, Burkina Faso, Burundi, Cameroon, Cape Verde, Central African Republic, Chad, Comoros, Congo, Cote d'Ivoire, Dem. Rep. Congo, Djibouti, Egypt, Equatorial Guinea, Eritrea, Ethiopia, Gabon, Gambia, Ghana, Guinea, Guinea-Bissau, Kenya, Lesotho, Liberia, Libya, Madagascar, Malawi, Mali, Mauritania, Mauritius, Mozambique, Namibia, Niger, Nigeria, Rwanda, Sao Tome and Principe, Senegal, Seychelles, Sierra Leone, Somalia, South Africa, South Sudan, Sudan, Eswatini (Swaziland), Tanzania, Togo, Uganda, Zambia, Zimbabwe, Antigua and Barbuda, Argentina, Belize, Bolivia, Brazil, Chile, Colombia, Costa Rica, Cuba, Ecuador, Guatemala, Guyana, Honduras, Montserrat, Nicaragua, Paraguay, Peru, Uruguay, Afghanistan, Armenia, Azerbaijan, Bangladesh, Bhutan, Cambodia, Georgia, India, Iraq, Laos, Lebanon, Pakistan, Thailand, Turkmenistan, Lithuania, Fiji, New Zealand, Papua New Guinea, Albania, Belarus, Bosnia and Herzegovina, Serbia, Ukraine, Bermuda, USA
Sectors:
Disaster Reduction , Environment & NRM, Health, Human Rights, Poverty Reduction
Description
The United Nations Development Programme (UNDP), as it is known in English, operates in about 170 countries and territories with the goal of achieving the eradication of poverty and the reduction of inequalities and exclusion. The UNDP also helps countries to develop policies, leadership skills, partnering abilities, institutional capabilities and build resilience in order to sustain development results.
UNDP focuses on helping countries build and share solutions in three main areas: sustainable development, democratic governance and peacebuilding, and climate and natural disaster resilience.
The annual Human Development Report, commissioned by the UNDP, focuses the global debate on key development issues, providing new measurement tools, innovative analysis and often controversial policy proposals. The global Report's analytical framework and inclusive approach carry over into regional, national and local Human Development Reports, also supported by the UNDP.
Afghanistan, Aland Islands, Albania, Algeria, American Samoa, Andorra, Angola, Anguilla, Antigua and Barbuda, Argentina, Armenia, Aruba, Australia, Austria, Azerbaijan, Azores, Bahamas, Bahrain, Bangladesh, Barbados, Belarus, Belgium, Belize, Benin, Bermuda, Bhutan, Bolivia, Bosnia and Herzegovina, Botswana, Brazil, British Virgin Islands, Brunei, Bulgaria, Burkina Faso, Burundi, Cambodia, Cameroon, Canada, Canary Islands, Cape Verde, Caribbean Netherlands, Cayman Islands, Central African Republic, Chad, Channel Islands, Chile, China, Christmas Island, Cocos (Keeling) Islands, Colombia, Comoros, Congo, Cook Islands, Costa Rica, Cote d'Ivoire, Croatia, Cuba, Cyprus, Czech Republic, Dem. Rep. Congo, Denmark, Djibouti, Dominica, Commonwealth of, Dominican Republic, Easter Island, Ecuador, Egypt, El Salvador, Equatorial Guinea, Eritrea, Estonia, Eswatini (Swaziland), Ethiopia, Falkland Islands, Faroe Islands, Fiji, Finland, France, French Guiana, French Polynesia, French Southern Territory, Gabon, Galapagos, Gambia, Georgia, Germany, Ghana, Gibraltar, Greece, Greenland, Grenada, Guadeloupe, Guam, Guatemala, Guinea, Guinea-Bissau, Guyana, Haiti, Heard and McDonald Islands, Honduras, Hong Kong, Hungary, Iceland, India, Indonesia, Iran, Iraq, Ireland, Isle of Man, Israel, Italy, Jamaica, Japan, Jordan, Kazakhstan, Kenya, Kiribati, Kosovo, Kuwait, Kyrgyzstan, Laos, Latvia, Lebanon, Lesotho, Liberia, Libya, Liechtenstein, Lithuania, Luxembourg, Macao, Madagascar, Madeira, Malawi, Malaysia, Maldives, Mali, Malta, Marshall Islands, Martinique, Mauritania, Mauritius, Mayotte, Mexico, Micronesia, Moldova, Monaco, Mongolia, Montenegro, Montserrat, Morocco, Mozambique, Myanmar, Namibia, Nauru, Nepal, Netherlands, New Caledonia, New Zealand, Nicaragua, Niger, Nigeria, Niue, Norfolk Island, North Korea, North Macedonia, Northern Mariana Islands, Norway, Oman, Pakistan, Palau, Palestine / West Bank & Gaza, Panama, Papua New Guinea, Paraguay, Peru, Philippines, Pitcairn, Poland, Portugal, Puerto Rico, Qatar, Reunion, Romania, Russia, Rwanda, Saint Helena, Saint Kitts and Nevis, Saint Lucia, Saint Martin, Saint Vincent and the Grenadines, Samoa, San Marino, Sao Tome and Principe, Saudi Arabia, Senegal, Serbia, Seychelles, Sierra Leone, Singapore, Slovakia, Slovenia, Solomon Islands, Somalia, South Africa, South Korea, South Sudan, Spain, Sri Lanka, St. Pierre and Miquelon, Sudan, Suriname, Svalbard, Sweden, Switzerland, Syria, Taiwan, Tajikistan, Tanzania, Thailand, Timor-Leste, Togo, Tokelau, Tonga, Trinidad and Tobago, Tunisia, Turkey, Turkmenistan, Turks and Caicos, Tuvalu, UAE, Uganda, UK, Ukraine, Uruguay, US Virgin Islands, USA, Uzbekistan, Vanuatu, Vatican City, Venezuela, Vietnam, Wallis and Futuna, Western Sahara, Yemen, Zambia, Zimbabwe
Circumstantial eligible countries
Direct vs. Indirect Management
Top Implementing Agencies
Direct vs. Indirect Management
Top Implementing Agencies
By Tender Sectors and Organization Types
By Grant Sectors and Organization Types