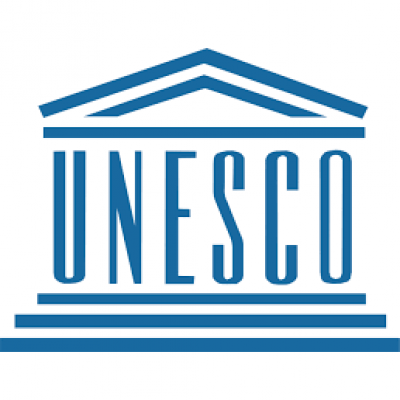 United Nations Educational, Scientific and Cultural Organization (South Sudan)
Details
Other offices:
Somalia, Austria, Samoa, Uruguay, Burundi, Mauritania, South Africa, Tanzania, Spain, Kenya, Sudan, Montenegro, Nepal, Malawi, Guatemala, Kazakhstan, Ecuador, Nigeria, India, Cuba, Albania, Bosnia and Herzegovina, Jamaica, Zambia, China, Nigeria, Mexico, Switzerland, Costa Rica, Congo, Chad, Haiti, Qatar, Liberia, Mali, Pakistan, Chile, Myanmar, Ethiopia, Morocco, Afghanistan, Cambodia, Namibia, Dem. Rep. Congo, Russia, Lebanon, Laos, Zimbabwe, Palestine / West Bank & Gaza, Peru, Uzbekistan, Brazil, Canada, UK, Iraq, Indonesia, France, Cameroon, Haiti, Egypt, Vietnam, Belgium, Thailand, Jordan, Senegal
Address:
South West of UNMISS Tongping, Juba
E-mail(s):
h.el-sanosi@unesco.org
Contact person:
Hanan El-Sanosi, Representative
Sectors:
Culture, Education
Description
The Republic of South Sudan declared its independence on 9 July 2011 and joined UNESCO as its 194th Member State on 27 October 2011.
The Juba National Office was established in April 2012.
A UNESCO Antenna Office had been functioning in Juba since the signing of the Comprehensive Peace Agreement (CPA) in 2005.
The Organization's proposed multi-sectorial cooperation programme and strategy for the Republic of South Sudan (RSS) has been articulated in the UNESCO Country Programming Document (UCPD) for the period from 2014 to 2016. The programme is in line with national development priorities as set through the South Sudan Development Plan 2011-2017 and the United Nations Development Assistance Framework (UNDAF) for the country.
UNESCO Juba Office has been actively engaged in supporting the Government and people of South Sudan to address humanitarian and development challenges within the Organization's mandated areas of expertise.
Activities have primarily been undertaken within the field of Education, Culture and Media development, with some initiatives also launched in Science.
Inter-sectorial work to support the reintegration phase of the inter-agency efforts has been and will continue to be a major initiative for UNESCO going forward, as are support for the building of national identity and conflict prevention and peace-building.
In January 2014 UNESCO developed a crisis plan in response to the conflict that erupted in South Sudan in mid-December 2013. The plan articulates UNESCO's commitment to provide a coordinated response, together with partners – Government, UN, donors CSOs and NGOs.
Circumstantial eligible countries
By Tender Sectors and Organization Types
By Grant Sectors and Organization Types