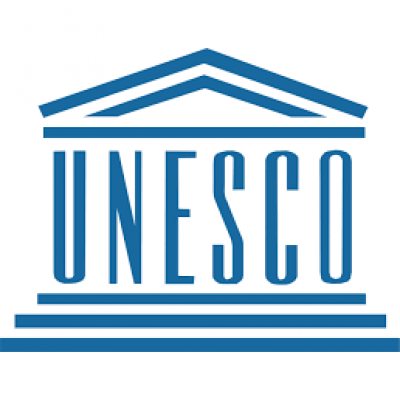 United Nations Educational, Scientific and Cultural Organization
Details
Other offices:
Somalia, Samoa, Uruguay, Burundi, Mauritania, South Africa, Tanzania, Spain, Kenya, Sudan, Montenegro, Nepal, Malawi, Guatemala, Kazakhstan, Ecuador, Nigeria, India, Cuba, Albania, Bosnia and Herzegovina, Jamaica, Zambia, China, Nigeria, Mexico, Switzerland, Costa Rica, Congo, Chad, Haiti, Qatar, Liberia, Mali, Pakistan, Chile, Myanmar, Ethiopia, Morocco, Afghanistan, Cambodia, Namibia, Dem. Rep. Congo, Russia, Lebanon, Laos, Zimbabwe, Palestine / West Bank & Gaza, Peru, Uzbekistan, Brazil, South Sudan, Canada, UK, Iraq, Indonesia, France, Cameroon, Haiti, Egypt, Vietnam, Belgium, Thailand, Jordan, Senegal
Address:
Universitätsstraße 5/4. Stock/12 1010 Wien
E-mail(s):
oeuk@unesco.at
Contact person:
Project Management Unit
Sectors:
Culture, Education, Science & Innovation
Description
The United Nations Educational, Scientific and Cultural Organization (UNESCO; French: Organisation des Nations unies pour l'éducation, la science et la culture) is a specialised agency of the United Nations (UN) aimed at promoting world peace and security through international cooperation in education, the sciences, and culture. It has 193 member states and 11 associate members, as well as partners in the nongovernmental, intergovernmental, and private sector.
Circumstantial eligible countries
By Tender Sectors and Organization Types
By Grant Sectors and Organization Types