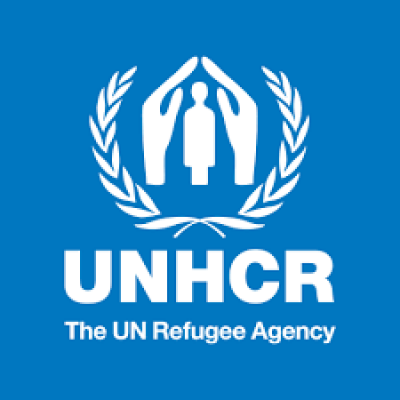 United Nations High Commissioner for Refugees (Costa Rica)
Details
Other offices:
Oman, Benin, Botswana, Mozambique, Montenegro, Croatia, Poland, Cote d'Ivoire, India, Burundi, Nepal, Malawi, Djibouti, Armenia, Azerbaijan, Eritrea, Ireland, Central African Republic, Sri Lanka, Guatemala, Angola, Liberia, Burkina Faso, South Africa, Peru, Togo, China, Thailand, UAE, Jordan, Ecuador, Argentina, Iran, Trinidad and Tobago, UK, Senegal, North Macedonia, Moldova, Israel, Kazakhstan, Malaysia, Philippines, Gabon, Syria, Cambodia, Netherlands, Tanzania, Somalia, Ghana, France, Bangladesh, Albania, Cameroon, Mali, Dominican Republic, South Korea, Tunisia, Indonesia, Ukraine, Nigeria, Brazil, Afghanistan, Hong Kong, Venezuela, Zambia, Panama, Niger, Yemen, Colombia, South Sudan, Cyprus, Sudan, Egypt, Algeria, Mauritania, Chad, Dem. Rep. Congo, Denmark, USA, Pakistan, Libya, Myanmar, Thailand, Italy, Turkey, Honduras, Mexico, Iraq, Rwanda, Switzerland, Jordan, Morocco, Uganda, Ethiopia, Sweden, Canada, Belgium, Australia, Hungary, Lebanon, Kenya, Serbia, Georgia
Address:
Boulevard de Rohrmoser, Avenida 3A y Calle 80, Rohrmoser, Pavas, San José, Costa Rica
E-mail(s):
usoltsev@unhcr.org
Contact person:
Lidia Usoltseva, Representative
Sectors:
Gender, Human Rights, Migration, Social Development
Description
UNHCR's operation in Costa Rica centers around the displacement caused by situations in Colombia, the North of Central America and Venezuela. In 2017, close to 11,000 refugees and asylum-seekers were being hosted in the country.
We are present at key locations where people cross into the country, strengthening the government's Refugee Staus Determination capacity, advocating for refugee IDs that allow access to the same rights as nationals, and supporting the government's initiatives for child protection and sexual and gender-based violence prevention and response. We also continue to support Costa Rica's efforts to help refugees integrate into local communities.
Through the Living Integration programme, developed by the Costa Rican Migration Agency in collaboration with UNHCR, refugees and asylum seekers are given employment skills training, access to job fairs, and support to set up their own businesses. Nearly 2,000 refugees have benefitted from this initiative since 2014.
Circumstantial eligible countries
By Tender Sectors and Organization Types
By Grant Sectors and Organization Types