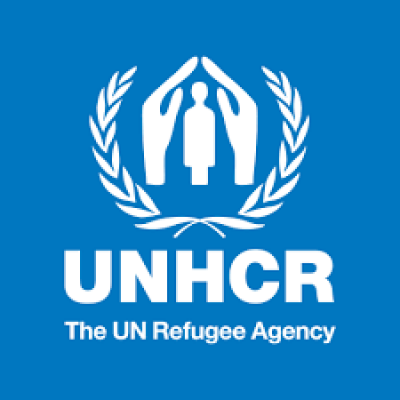 United Nations High Commissioner for Refugees (Israel)
Details
Other offices:
Oman, Benin, Botswana, Mozambique, Montenegro, Croatia, Poland, Cote d'Ivoire, India, Burundi, Nepal, Malawi, Djibouti, Armenia, Azerbaijan, Eritrea, Ireland, Central African Republic, Sri Lanka, Guatemala, Angola, Liberia, Burkina Faso, South Africa, Peru, Togo, China, Thailand, UAE, Jordan, Ecuador, Argentina, Iran, Trinidad and Tobago, UK, Senegal, North Macedonia, Moldova, Kazakhstan, Malaysia, Philippines, Gabon, Syria, Cambodia, Netherlands, Tanzania, Somalia, Ghana, France, Bangladesh, Albania, Cameroon, Mali, Dominican Republic, South Korea, Tunisia, Indonesia, Ukraine, Nigeria, Brazil, Afghanistan, Hong Kong, Venezuela, Zambia, Panama, Niger, Yemen, Colombia, South Sudan, Cyprus, Sudan, Egypt, Algeria, Mauritania, Chad, Dem. Rep. Congo, Denmark, USA, Costa Rica, Pakistan, Libya, Myanmar, Thailand, Italy, Turkey, Honduras, Mexico, Iraq, Rwanda, Switzerland, Jordan, Morocco, Uganda, Ethiopia, Sweden, Canada, Belgium, Australia, Hungary, Lebanon, Kenya, Serbia, Georgia
Address:
119 Hahashmonaim Street, Tel Aviv, Israel
E-mail(s):
isrte@unhcr.org
Contact person:
Juliette Le Doré, Head of Programmes Unit
Sectors:
Human Rights, Migration, Social Development
Description
UNHCR's advocacy work during the reporting period focused on efforts to revive the "Framework of common understanding" signed between UNHCR and the Government of Israel in April 2018, which had sought to find a durable solution for some 30,000 Eritrean and Sudanese asylum-seekers who had faced legal and social uncertainty in Israel for over a decade. The agreement was subsequently cancelled by the Government a day following its signature. after it was signed. Meanwhile, living conditions for asylum-seekers deteriorated even further following the adoption of legislation requiring employers to withhold 20% of net salaries until departure from Israel. The loss of one-fifth of their already limited income considerably impacted asylum-seekers' ability to afford basic necessities such as food, accommodation, and health insurance.
In a positive development, "conditional release" visas issued to Eritrean asylum-seekers were extended up to a six-month period, and up to one year for Sudanese nationals, allowing the holder to pursue limited employment.
Circumstantial eligible countries
By Tender Sectors and Organization Types
By Grant Sectors and Organization Types