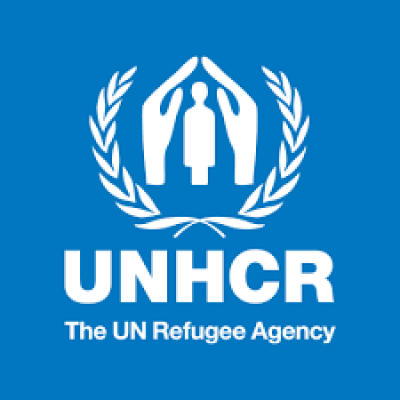 United Nations High Commissioner for Refugees (Colombia)
Details
Other offices:
Oman, Benin, Botswana, Mozambique, Montenegro, Croatia, Poland, Cote d'Ivoire, India, Burundi, Nepal, Malawi, Djibouti, Armenia, Azerbaijan, Eritrea, Ireland, Central African Republic, Sri Lanka, Guatemala, Angola, Liberia, Burkina Faso, South Africa, Peru, Togo, China, Thailand, UAE, Jordan, Ecuador, Argentina, Iran, Trinidad and Tobago, UK, Senegal, North Macedonia, Moldova, Israel, Kazakhstan, Malaysia, Philippines, Gabon, Syria, Cambodia, Netherlands, Tanzania, Somalia, Ghana, France, Bangladesh, Albania, Cameroon, Mali, Dominican Republic, South Korea, Tunisia, Indonesia, Ukraine, Nigeria, Brazil, Afghanistan, Hong Kong, Venezuela, Zambia, Panama, Niger, Yemen, South Sudan, Cyprus, Sudan, Egypt, Algeria, Mauritania, Chad, Dem. Rep. Congo, Denmark, USA, Costa Rica, Pakistan, Libya, Myanmar, Thailand, Italy, Turkey, Honduras, Mexico, Iraq, Rwanda, Switzerland, Jordan, Morocco, Uganda, Ethiopia, Sweden, Canada, Belgium, Australia, Hungary, Lebanon, Kenya, Serbia, Georgia
Address:
Calle 71 # 12-55, LocGPSLat : 4.39.25 / LocGPSLong 74.3.39, Bogota, Colombia
E-mail(s):
colbo@unhcr.org
Contact person:
Filippo Grandi, High Commissioner
Sectors:
Human Rights, Migration, Social Development
Description
The peace agreement between the government and the Revolutionary Armed Forces of Colombia (FARC) is being implemented and the former guerrilla group has officially laid down its arms. However, clashes with other armed groups have persisted and forced displacement is expected to continue in some areas.
The implementation of the peace agreement with the FARC, announced a year ago, has caused problems in some communities that are affected by the presence of armed groups and illegal activities such as drug trafficking and unauthorised mining.
The power vacuum left by the FARC's demobilization has led to territorial disputes between new and existing armed groups. Delays and problems arising from the implementation of the peace agreement, such as the voluntary substitution of illicit crops or local development, have increased uncertainty in an environment where the state remains weak.
UNHCR has noted an increase in murders of, and threats against, human rights defenders and community leaders in the Pacific Coast region. In most cases, the victims are from indigenous and Afro-Colombian communities.
Our work in Colombia includes protecting people displaced inside the country and preventing further displacement, campaigning for a better asylum system, increased border monitoring, providing cash assistance for vulnerable refugees and asylum-seekers, contributing to peace-building by supporting the Special Jurisdiction for Peace and the truth commission and ensuring that those forced to flee the
Circumstantial eligible countries
By Tender Sectors and Organization Types
By Grant Sectors and Organization Types