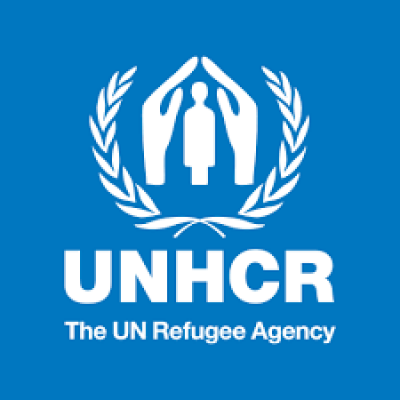 United Nations High Commissioner for Refugees (Burundi)
Details
Other offices:
Oman, Benin, Botswana, Mozambique, Montenegro, Croatia, Poland, Cote d'Ivoire, India, Nepal, Malawi, Djibouti, Armenia, Azerbaijan, Eritrea, Ireland, Central African Republic, Sri Lanka, Guatemala, Angola, Liberia, Burkina Faso, South Africa, Peru, Togo, China, Thailand, UAE, Jordan, Ecuador, Argentina, Iran, Trinidad and Tobago, UK, Senegal, North Macedonia, Moldova, Israel, Kazakhstan, Malaysia, Philippines, Gabon, Syria, Cambodia, Netherlands, Tanzania, Somalia, Ghana, France, Bangladesh, Albania, Cameroon, Mali, Dominican Republic, South Korea, Tunisia, Indonesia, Ukraine, Nigeria, Brazil, Afghanistan, Hong Kong, Venezuela, Zambia, Panama, Niger, Yemen, Colombia, South Sudan, Cyprus, Sudan, Egypt, Algeria, Mauritania, Chad, Dem. Rep. Congo, Denmark, USA, Costa Rica, Pakistan, Libya, Myanmar, Thailand, Italy, Turkey, Honduras, Mexico, Iraq, Rwanda, Switzerland, Jordan, Morocco, Uganda, Ethiopia, Sweden, Canada, Belgium, Australia, Hungary, Lebanon, Kenya, Serbia, Georgia
Address:
HQ - Case Postale 2500 CH-1211 Genève 2 Dépôt Suisse
E-mail(s):
eliyas@unhcr.org
Contact person:
Filippo Grandi, High Commissioner
Sectors:
Gender, Human Rights, Migration, Social Development
Description
Since April 2015, 300,000 Burundians have fled to neighbouring countries following election-related violence. Anticipating continued unrest, UNHCR has enacted contingency plans with partners for a 2017 planning figure of some 120,000 newly displaced Burundians. The Office will continue to prioritize activities focused on preserving the civilian character of refugee camps and responding to and addressing incidents of sexual and gender-based violence which have been reported by arriving refugees.
Circumstantial eligible countries
By Tender Sectors and Organization Types
By Grant Sectors and Organization Types