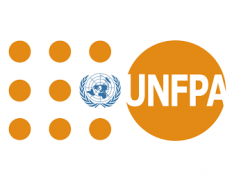 United Nations Population Fund (Cambodia)
Details
Other offices:
Switzerland, Malaysia, Central African Republic, Ethiopia, South Africa, Eswatini (Swaziland), Gambia, Bosnia and Herzegovina, Equatorial Guinea, Turkmenistan, Uruguay, Cuba, Benin, Kazakhstan, Guinea-Bissau, Venezuela, Namibia, Chile, Tunisia, Botswana, El Salvador, Sao Tome and Principe, Eritrea, Laos, Guinea, Sierra Leone, Russia, Nigeria, Jamaica, Maldives, Rwanda, Sudan, North Korea, Timor-Leste, Guatemala, Paraguay, India, Algeria, Madagascar, Chad, Belarus, Cote d'Ivoire, Romania, Haiti, Honduras, Indonesia, Peru, Comoros, Mexico, Georgia, South Sudan, Argentina, Azerbaijan, Nepal, Liberia, Iraq, Thailand, Burkina Faso, Mauritania, Tajikistan, Uzbekistan, Colombia, Somalia, Zambia, Egypt, North Macedonia, Armenia, Ethiopia, Syria, Uganda, Panama, Dominican Republic, South Africa, China, Malawi, Palestine / West Bank & Gaza, Bangladesh, Dem. Rep. Congo, Mongolia, Kyrgyzstan, Togo, Morocco, Lebanon, Philippines, Mali, Jordan, Bolivia, Brazil, Afghanistan, Yemen, Pakistan, Tanzania, Turkey, Myanmar, Ukraine, USA, Fiji, Libya, Congo, Niger, Mozambique, Kenya, Albania, Burundi, Moldova, Denmark, Zimbabwe, Belgium, Senegal, Ghana, Lesotho, Sri Lanka, Nicaragua, Oman, Cameroon, Vietnam
Address:
5th Floor, Room 526 North Building, Phnom Penh Centre, Corner of Sihanouk and Sothearos Blvd.,
E-mail(s):
cambodia.office@unfpa.org
Contact person:
Project Management Unit
Phone:
+855-23-215519 and 216295
Description
The United Nations Population Fund, UNFPA, is the lead UN agency for delivering a world where every pregnancy is wanted, every childbirth is safe, and every young person's potential is fulfilled.
UNFPA expands the possibilities for women and young people to lead healthy and productive lives.
Since UNFPA started working in Cambodia in 1993, the maternal mortality ratio has reduced by almost two-thirds; women are better able to plan when to have children – and how many; young people are more connected and empowered than ever before.
However, with more and more young people migrating from rural to urban areas within the country in search of better educational and economic opportunities, they are especially vulnerable to sexual and reproductive health risks and exploitation. Too few people have comprehensive knowledge on HIV/AIDS or where to access abortion services. Additionally, with population aging being an emerging issue in Cambodia over the next few decades, the demand for better and more affordable health resources will continue to increase.
Gender-based violence also remains widespread in Cambodia, not only leaving physical injuries, but creating stigma, discrimination and life-long trauma. In a country where the most commonly reported perpetrator of physical and sexual violence was a woman's current husband/partner, how can women feel safe in their communities and contribute to affairs and the economic and social progress of their communities?
More needs to be done and national and subnational capacity need to be strengthened so that the right policies and right services are delivered in view of the rapidly changing demographics of modern Cambodia.
Ensuring every pregnancy is wanted
Few things have a greater impact on the life of a woman than the number and spacing of her children. Yet the latest Cambodia Demographic and Health Survey results show that approximately 12% of currently married women still have an unmet need for family planning.
Teenage pregnancy remains a major health concern in Cambodia. Rural girls are twice as likely to get pregnant and the children of young mothers are also at a significantly higher risk of dying. It is critical to have information and access to reliable, high quality and affordable family planning commodities and services, which is an integral part of sexual and reproductive health and rights.
Circumstantial eligible countries