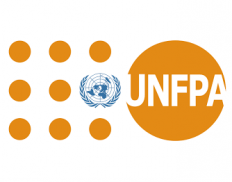 UNFPA - United Nations Population Fund (Philippines)
Details
Other offices:
Switzerland, Malaysia, Central African Republic, Ethiopia, South Africa, Eswatini (Swaziland), Gambia, Bosnia and Herzegovina, Equatorial Guinea, Turkmenistan, Uruguay, Cuba, Benin, Kazakhstan, Guinea-Bissau, Venezuela, Namibia, Chile, Tunisia, Botswana, El Salvador, Sao Tome and Principe, Eritrea, Laos, Guinea, Sierra Leone, Russia, Nigeria, Jamaica, Maldives, Rwanda, Sudan, North Korea, Timor-Leste, Guatemala, Paraguay, India, Algeria, Madagascar, Chad, Belarus, Cote d'Ivoire, Romania, Haiti, Honduras, Indonesia, Peru, Comoros, Mexico, Georgia, South Sudan, Argentina, Azerbaijan, Nepal, Liberia, Iraq, Thailand, Burkina Faso, Mauritania, Tajikistan, Uzbekistan, Colombia, Somalia, Zambia, Egypt, North Macedonia, Armenia, Ethiopia, Syria, Uganda, Panama, Dominican Republic, South Africa, China, Malawi, Palestine / West Bank & Gaza, Bangladesh, Dem. Rep. Congo, Mongolia, Kyrgyzstan, Togo, Morocco, Cambodia, Lebanon, Mali, Jordan, Bolivia, Brazil, Afghanistan, Yemen, Pakistan, Tanzania, Turkey, Myanmar, Ukraine, USA, Fiji, Libya, Congo, Niger, Mozambique, Kenya, Albania, Burundi, Moldova, Denmark, Zimbabwe, Belgium, Senegal, Ghana, Lesotho, Sri Lanka, Nicaragua, Oman, Cameroon, Vietnam
E-mail(s):
machanidis@unfpa.org
Contact person:
Marrychris Machanidis
Sectors:
Health, Humanitarian Aid & Emergency
Nr. of employees:
201-500
Description
UNFPA is the United Nations sexual and reproductive health agency. Our mission is to deliver a world where every pregnancy is wanted, every childbirth is safe and every young person's potential is fulfilled. The agency was created in 1969, with a Filipino, Mr. Rafael M. Salas, heading the agency as its first Executive Director.
Since the International Conference on Population and Development in 1994, UNFPA has been assisting countries with implementing the ICPD Programme of Action to put sexual and reproductive health and rights and population dynamism as the foundation of sustainable development.
UNFPA globally is promoting commitments to achieving three transformational goals by 2030 - ending preventable maternal deaths, ending unmet need for family planning, and ending gender-based violence and other harmful practices against women and girls including child marriage.
UNFPA works with the government, civil society, development partners, other UN agencies, academia, and the private sector to reach those furthest behind first and leave no one behind, especially young people, the poorest, the conflict and disaster-affected, indigenous peoples and people with disabilities.
In the Philippines, UNFPA has started its new five-year 8th Country Programme 2019-2023. The 8CP is tightly aligned with the mid- and long-term development goals of the Philippines, as detailed in the Philippine Development Plan 2017-2022 and Ambisyon Natin 2040, as well as the global Agenda 2030 including the Sustainable Development Goals (SDGs).
Under the 8CP, UNFPA provides support to the full implementation of the Responsible Parenthood and Reproductive Health Act and the revamped National Family Planning Programme, to further reduce maternal mortality and morbidities and end unmet need for family planning in support of the Department of Health and POPCOM among many partners. Assistance to reducing teenage pregnancy is another key focus. UNFPA also assists the Department of Education for full operationalization of the school-based, gender-sensitive, comprehensive sexuality education (CSE) curriculum in accordance with international standards.
UNFPA's 8CP also prioritizes strengthening policies and actions to address gender-based violence, in normal settings and in the aftermath of an emergency. We work with partners to support the full implementation of the Magna Carta of Women, and also support a National Inquiry on Sexual and Reproductive Health and Rights with a focus on women with disabilities.
POPCOM estimates that the population of the Philippines will approach 109 million by the end of 2019, second largest in ASEAN. 30% of its population are young people. UNFPA will further strengthen demographic intelligence and help the country maximize the benefits of a demographic dividend. A flagship initiative is the 15-year (2016-2030) longitudinal cohort study that tracks 5,000 Filipino girls and boys who were 10 years old in 2016 and will become 24 in 2030, to inform the national and local policy-making and development planning.
Circumstantial eligible countries
By Tender Sectors and Organization Types
By Grant Sectors and Organization Types