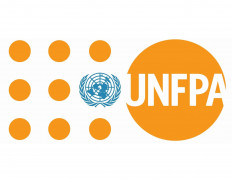 United Nations Population Fund (Denmark)
Details
Other offices:
Switzerland, Malaysia, Central African Republic, Ethiopia, South Africa, Eswatini (Swaziland), Gambia, Bosnia and Herzegovina, Equatorial Guinea, Turkmenistan, Uruguay, Cuba, Benin, Kazakhstan, Guinea-Bissau, Venezuela, Namibia, Chile, Tunisia, Botswana, El Salvador, Sao Tome and Principe, Eritrea, Laos, Guinea, Sierra Leone, Russia, Nigeria, Jamaica, Maldives, Rwanda, Sudan, North Korea, Timor-Leste, Guatemala, Paraguay, India, Algeria, Madagascar, Chad, Belarus, Cote d'Ivoire, Romania, Haiti, Honduras, Indonesia, Peru, Comoros, Mexico, Georgia, South Sudan, Argentina, Azerbaijan, Nepal, Liberia, Iraq, Thailand, Burkina Faso, Mauritania, Tajikistan, Uzbekistan, Colombia, Somalia, Zambia, Egypt, North Macedonia, Armenia, Ethiopia, Syria, Uganda, Panama, Dominican Republic, South Africa, China, Malawi, Palestine / West Bank & Gaza, Bangladesh, Dem. Rep. Congo, Mongolia, Kyrgyzstan, Togo, Morocco, Cambodia, Lebanon, Philippines, Mali, Jordan, Bolivia, Brazil, Afghanistan, Yemen, Pakistan, Tanzania, Turkey, Myanmar, Ukraine, USA, Fiji, Libya, Congo, Niger, Mozambique, Kenya, Albania, Burundi, Moldova, Zimbabwe, Belgium, Senegal, Ghana, Lesotho, Sri Lanka, Nicaragua, Oman, Cameroon, Vietnam
Address:
Marmorvej 51 2100 Copenhagen
Contact person:
Ms. Pernille Fenger, Director
Sectors:
Health, Human Rights, Training
Nr. of employees:
1001-5000
Description
United Nations Population Fund (UNFPA) is one of the world's largest organizations supporting population and reproductive health programmes in developing countries.The main task of the Nordic Liaison Office is to ensure awareness of the activities of UNFPA in the Nordic countries.
UNFPA adopts a human rights-based approach throughout its work. This entails educating individuals and communities about their human rights, so that they can then demand the respect and basic services they are entitled to. This approach also involves empowering governments to fulfil these rights.
UNFPA focuses on women and young people, because these are the groups whose rights often go unfulfilled. Understanding local cultural complexities is crucial to the success of our work because many of the issues UNFPA deals with – including sexual and reproductive health and rights – are sensitive, sometimes taboo, subjects.
Circumstantial eligible countries
By Tender Sectors and Organization Types
By Grant Sectors and Organization Types