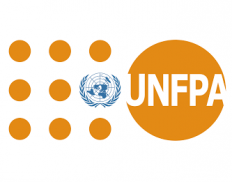 United Nations Population Fund (South Africa)
Details
Other offices:
Switzerland, Malaysia, Central African Republic, Ethiopia, South Africa, Eswatini (Swaziland), Gambia, Bosnia and Herzegovina, Equatorial Guinea, Turkmenistan, Uruguay, Cuba, Benin, Kazakhstan, Guinea-Bissau, Venezuela, Namibia, Chile, Tunisia, Botswana, El Salvador, Sao Tome and Principe, Eritrea, Laos, Guinea, Sierra Leone, Russia, Nigeria, Jamaica, Maldives, Rwanda, Sudan, North Korea, Timor-Leste, Guatemala, Paraguay, India, Algeria, Madagascar, Chad, Belarus, Cote d'Ivoire, Romania, Haiti, Honduras, Indonesia, Peru, Comoros, Mexico, Georgia, South Sudan, Argentina, Azerbaijan, Nepal, Liberia, Iraq, Thailand, Burkina Faso, Mauritania, Tajikistan, Uzbekistan, Colombia, Somalia, Zambia, Egypt, North Macedonia, Armenia, Ethiopia, Syria, Uganda, Panama, Dominican Republic, China, Malawi, Palestine / West Bank & Gaza, Bangladesh, Dem. Rep. Congo, Mongolia, Kyrgyzstan, Togo, Morocco, Cambodia, Lebanon, Philippines, Mali, Jordan, Bolivia, Brazil, Afghanistan, Yemen, Pakistan, Tanzania, Turkey, Myanmar, Ukraine, USA, Fiji, Libya, Congo, Niger, Mozambique, Kenya, Albania, Burundi, Moldova, Denmark, Zimbabwe, Belgium, Senegal, Ghana, Lesotho, Sri Lanka, Nicaragua, Oman, Cameroon, Vietnam
E-mail(s):
pembanyali@unfpa.org
Contact person:
Beatrice Pembanyali
Sectors:
Gender, Health, Humanitarian Aid & Emergency
Description
UNFPA, the United Nations Population Fund, expands the possibilities for women and young people to lead healthy and productive lives.
UNFPA is the lead United Nations agency for delivering a world where every pregnancy is wanted,every childbirth is safe and every young person's potential is fulfilled.
We are making great progress on the African continent. Since 1990, the rate of maternal deaths in Africa has almost halved, and the CARMMA initiative is helping to speed up progress. More women and men are better able to plan and space their children. Young people are more empowered in sexual and reproductive health and reproductive rights.
Yet there is much still to be done.
Globally, the region is the most affected by HIV, which remains a major contributor to maternal mortality. Women are particularly affected, young women more so. A contributing factor is gender-based violence, which remains widespread. There are high rates of pregnancy-related school drop-outs. The region also faces an unprecedented rise in the number of adolescents and young people. There is a high population growth rate, the result of a substantial decrease in mortality rates and high fertility in 15 countries.
This is why meaningful action is required in the areas of health – including sexual and reproductive health and rights (SRHR), family planning and HIV reduction – education and employment to make the demographic dividend work for economic growth and development transformation in the region
Circumstantial eligible countries