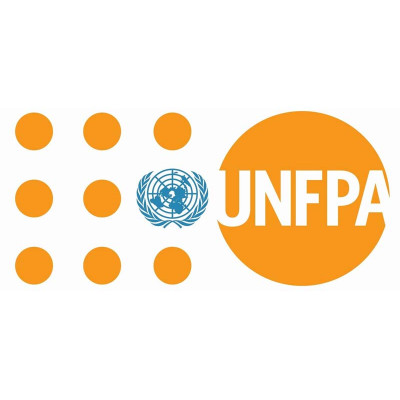 United Nations Population Fund (Timor - Leste)
Details
Other offices:
Switzerland, Malaysia, Central African Republic, Ethiopia, South Africa, Eswatini (Swaziland), Gambia, Bosnia and Herzegovina, Equatorial Guinea, Turkmenistan, Uruguay, Cuba, Benin, Kazakhstan, Guinea-Bissau, Venezuela, Namibia, Chile, Tunisia, Botswana, El Salvador, Sao Tome and Principe, Eritrea, Laos, Guinea, Sierra Leone, Russia, Nigeria, Jamaica, Maldives, Rwanda, Sudan, North Korea, Guatemala, Paraguay, India, Algeria, Madagascar, Chad, Belarus, Cote d'Ivoire, Romania, Haiti, Honduras, Indonesia, Peru, Comoros, Mexico, Georgia, South Sudan, Argentina, Azerbaijan, Nepal, Liberia, Iraq, Thailand, Burkina Faso, Mauritania, Tajikistan, Uzbekistan, Colombia, Somalia, Zambia, Egypt, North Macedonia, Armenia, Ethiopia, Syria, Uganda, Panama, Dominican Republic, South Africa, China, Malawi, Palestine / West Bank & Gaza, Bangladesh, Dem. Rep. Congo, Mongolia, Kyrgyzstan, Togo, Morocco, Cambodia, Lebanon, Philippines, Mali, Jordan, Bolivia, Brazil, Afghanistan, Yemen, Pakistan, Tanzania, Turkey, Myanmar, Ukraine, USA, Fiji, Libya, Congo, Niger, Mozambique, Kenya, Albania, Burundi, Moldova, Denmark, Zimbabwe, Belgium, Senegal, Ghana, Lesotho, Sri Lanka, Nicaragua, Oman, Cameroon, Vietnam
E-mail(s):
jossoares@unfpa.org
Contact person:
Taur Matan Ruak, Prime Minister
Sectors:
Gender, Health, Youth
Description
UNFPA, the United Nations Population Fund, expands the possibilities for women and young people to lead healthy and productive lives. It is the lead UN agency for delivering a world where every pregnancy is wanted, every childbirth is safe and every young person's potential is fulfilled. Since UNFPA started working in 1969, there has been real progress - the number - and rate - of women dying from complications of pregnancy or childbirth has been halved. Families are smaller and healthier. Young people are more connected and empowered than ever before.
Since 2003 UNFPA Timor-Leste has supported governmental and nongovernmental organizations activities to address population issues and has strongly promoted reproductive rights and gender equality as key elements to achieve human rights and human dignity. Over the past decade UNFPA assistance contributed towards establishing basic social services and generating baseline socio-demographic data for the newly-independent Timor-Leste. In the area of sexual and reproductive health, UNFPA supported the provision of comprehensive reproductive health services and training, with a focus on safe motherhood, particularly emergency obstetrical and newborn care (EmONC), and family planning (FP). Major achievements included the development of the National Reproductive Health Strategy 2004-2015, the 2004 National Family Planning Policy 2004 and the National Behavior Change Communication Strategy for Reproductive Health 2008-2012.
Circumstantial eligible countries
By Tender Sectors and Organization Types
By Grant Sectors and Organization Types