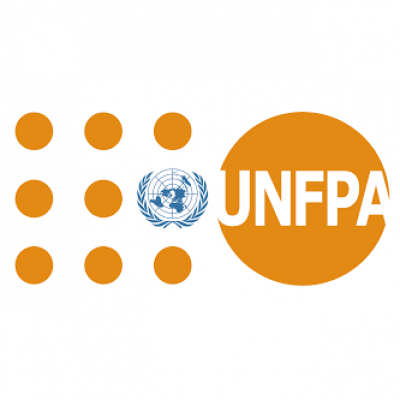 United Nations Population Fund (Democratic People's Republic of Korea)
Details
Other offices:
Switzerland, Malaysia, Central African Republic, Ethiopia, South Africa, Eswatini (Swaziland), Gambia, Bosnia and Herzegovina, Equatorial Guinea, Turkmenistan, Uruguay, Cuba, Benin, Kazakhstan, Guinea-Bissau, Venezuela, Namibia, Chile, Tunisia, Botswana, El Salvador, Sao Tome and Principe, Eritrea, Laos, Guinea, Sierra Leone, Russia, Nigeria, Jamaica, Maldives, Rwanda, Sudan, Timor-Leste, Guatemala, Paraguay, India, Algeria, Madagascar, Chad, Belarus, Cote d'Ivoire, Romania, Haiti, Honduras, Indonesia, Peru, Comoros, Mexico, Georgia, South Sudan, Argentina, Azerbaijan, Nepal, Liberia, Iraq, Thailand, Burkina Faso, Mauritania, Tajikistan, Uzbekistan, Colombia, Somalia, Zambia, Egypt, North Macedonia, Armenia, Ethiopia, Syria, Uganda, Panama, Dominican Republic, South Africa, China, Malawi, Palestine / West Bank & Gaza, Bangladesh, Dem. Rep. Congo, Mongolia, Kyrgyzstan, Togo, Morocco, Cambodia, Lebanon, Philippines, Mali, Jordan, Bolivia, Brazil, Afghanistan, Yemen, Pakistan, Tanzania, Turkey, Myanmar, Ukraine, USA, Fiji, Libya, Congo, Niger, Mozambique, Kenya, Albania, Burundi, Moldova, Denmark, Zimbabwe, Belgium, Senegal, Ghana, Lesotho, Sri Lanka, Nicaragua, Oman, Cameroon, Vietnam
Address:
P.O. Box 27 21 Munsudong Pyongyang
E-mail(s):
dprk.office@unfpa.org
Contact person:
Yindee Yaibuathes, Operations Manager, UNFPA DPR Korea
Description
UNFPA Democratic People's Republic of Korea
The lack of essential supplies, equipment, and skills are among the barriers to achieve full universal access to quality reproductive health services in DPRK. UNFPA support, which began in 1985, has made essential contributions by supporting training and family planning and providing life-saving medicines and equipment. Current programmes aim to sharpen expertise in data analysis and population studies to inform policy development – on ageing for example – implement reproductive health care standards, and provide critical supplies, equipment and training.
Circumstantial eligible countries
By Tender Sectors and Organization Types
By Grant Sectors and Organization Types