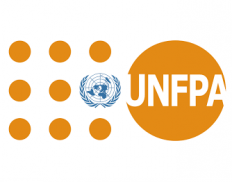 United Nations Population Fund (China)
Details
Other offices:
Switzerland, Malaysia, Central African Republic, Ethiopia, South Africa, Eswatini (Swaziland), Gambia, Bosnia and Herzegovina, Equatorial Guinea, Turkmenistan, Uruguay, Cuba, Benin, Kazakhstan, Guinea-Bissau, Venezuela, Namibia, Chile, Tunisia, Botswana, El Salvador, Sao Tome and Principe, Eritrea, Laos, Guinea, Sierra Leone, Russia, Nigeria, Jamaica, Maldives, Rwanda, Sudan, North Korea, Timor-Leste, Guatemala, Paraguay, India, Algeria, Madagascar, Chad, Belarus, Cote d'Ivoire, Romania, Haiti, Honduras, Indonesia, Peru, Comoros, Mexico, Georgia, South Sudan, Argentina, Azerbaijan, Nepal, Liberia, Iraq, Thailand, Burkina Faso, Mauritania, Tajikistan, Uzbekistan, Colombia, Somalia, Zambia, Egypt, North Macedonia, Armenia, Ethiopia, Syria, Uganda, Panama, Dominican Republic, South Africa, Malawi, Palestine / West Bank & Gaza, Bangladesh, Dem. Rep. Congo, Mongolia, Kyrgyzstan, Togo, Morocco, Cambodia, Lebanon, Philippines, Mali, Jordan, Bolivia, Brazil, Afghanistan, Yemen, Pakistan, Tanzania, Turkey, Myanmar, Ukraine, USA, Fiji, Libya, Congo, Niger, Mozambique, Kenya, Albania, Burundi, Moldova, Denmark, Zimbabwe, Belgium, Senegal, Ghana, Lesotho, Sri Lanka, Nicaragua, Oman, Cameroon, Vietnam
E-mail(s):
gaoshan@unfpa.org
Contact person:
Junjian Gaoshan
Sectors:
Humanitarian Aid & Emergency
Description
UNFPA, the United Nations Population Fund, expands the possibilities for women and young people to lead healthy and productive lives.
It is the lead UN agency for delivering a world where:
· Every pregnancy is wanted
· Every childbirth is safe
· Every young person's potential is fulfilled
UNFPA is on the ground improving lives in about 150 countries that are home to 80 per cent of the world's population. UNFPA helps countries use population data to assess and anticipate needs, and to monitor progress and gaps in delivering on our promises.
UNFPA helps to ensure that the reproductive health and rights of women and young people remain at the very centre of development.
UNFPA provides technical guidance, training and support to empower our partners and stakeholders in the field.
Guided by the 1994 International Conference on Population and Development Programme of Action (ICPD PoA) and the Sustainable Development Goals (SDGs), UNFPA partners with governments, civil society, media, academia, other UN agencies and the private sector to advance its mission.
Circumstantial eligible countries
By Tender Sectors and Organization Types
By Grant Sectors and Organization Types