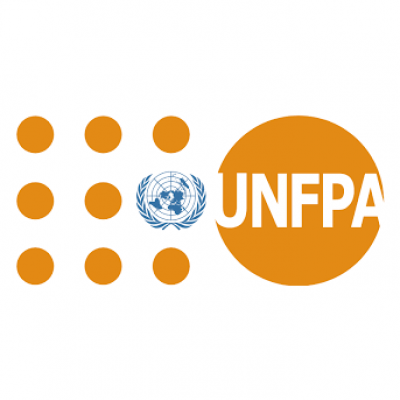 UNFPA - United Nations Population Fund (Tunisia)
Details
Other offices:
Switzerland, Malaysia, Central African Republic, Ethiopia, South Africa, Eswatini (Swaziland), Gambia, Bosnia and Herzegovina, Equatorial Guinea, Turkmenistan, Uruguay, Cuba, Benin, Kazakhstan, Guinea-Bissau, Venezuela, Namibia, Chile, Botswana, El Salvador, Sao Tome and Principe, Eritrea, Laos, Guinea, Sierra Leone, Russia, Nigeria, Jamaica, Maldives, Rwanda, Sudan, North Korea, Timor-Leste, Guatemala, Paraguay, India, Algeria, Madagascar, Chad, Belarus, Cote d'Ivoire, Romania, Haiti, Honduras, Indonesia, Peru, Comoros, Mexico, Georgia, South Sudan, Argentina, Azerbaijan, Nepal, Liberia, Iraq, Thailand, Burkina Faso, Mauritania, Tajikistan, Uzbekistan, Colombia, Somalia, Zambia, Egypt, North Macedonia, Armenia, Ethiopia, Syria, Uganda, Panama, Dominican Republic, South Africa, China, Malawi, Palestine / West Bank & Gaza, Bangladesh, Dem. Rep. Congo, Mongolia, Kyrgyzstan, Togo, Morocco, Cambodia, Lebanon, Philippines, Mali, Jordan, Bolivia, Brazil, Afghanistan, Yemen, Pakistan, Tanzania, Turkey, Myanmar, Ukraine, USA, Fiji, Libya, Congo, Niger, Mozambique, Kenya, Albania, Burundi, Moldova, Denmark, Zimbabwe, Belgium, Senegal, Ghana, Lesotho, Sri Lanka, Nicaragua, Oman, Cameroon, Vietnam
Address:
54, avenue Tahar Ben Achour Mutuelleville Tunis 1082 Tunisie
E-mail(s):
boughizene@unfpa.org
Contact person:
Dr Rym Fayala, Country Representative
Sectors:
Gender, Health, Humanitarian Aid & Emergency
Description
UNFPA Tunisia

Tunisia is a middle-income country where life expectancy is growing, maternal and newborn mortality are down, and contraceptive prevalence is up. But progress is uneven between rural and more industrialized regions. Operating in Tunisia since 1974, UNFPA helps extend reproductive health services, especially in remote rural areas, towards upholding the right of all people to access information and care. Youth and adolescents are a central focus, and UNFPA partners with the Government and civil society to target services to them and involve them in development planning. UNFPA programmes also support the advancement gender equality as a key priority.
Circumstantial eligible countries