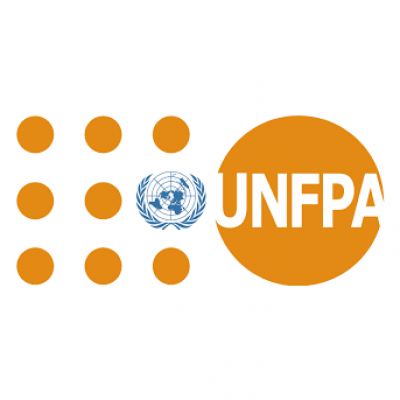 UNFPA - United Nations Population Fund (Uruguay)
Details
Other offices:
Switzerland, Malaysia, Central African Republic, Ethiopia, South Africa, Eswatini (Swaziland), Gambia, Bosnia and Herzegovina, Equatorial Guinea, Turkmenistan, Cuba, Benin, Kazakhstan, Guinea-Bissau, Venezuela, Namibia, Chile, Tunisia, Botswana, El Salvador, Sao Tome and Principe, Eritrea, Laos, Guinea, Sierra Leone, Russia, Nigeria, Jamaica, Maldives, Rwanda, Sudan, North Korea, Timor-Leste, Guatemala, Paraguay, India, Algeria, Madagascar, Chad, Belarus, Cote d'Ivoire, Romania, Haiti, Honduras, Indonesia, Peru, Comoros, Mexico, Georgia, South Sudan, Argentina, Azerbaijan, Nepal, Liberia, Iraq, Thailand, Burkina Faso, Mauritania, Tajikistan, Uzbekistan, Colombia, Somalia, Zambia, Egypt, North Macedonia, Armenia, Ethiopia, Syria, Uganda, Panama, Dominican Republic, South Africa, China, Malawi, Palestine / West Bank & Gaza, Bangladesh, Dem. Rep. Congo, Mongolia, Kyrgyzstan, Togo, Morocco, Cambodia, Lebanon, Philippines, Mali, Jordan, Bolivia, Brazil, Afghanistan, Yemen, Pakistan, Tanzania, Turkey, Myanmar, Ukraine, USA, Fiji, Libya, Congo, Niger, Mozambique, Kenya, Albania, Burundi, Moldova, Denmark, Zimbabwe, Belgium, Senegal, Ghana, Lesotho, Sri Lanka, Nicaragua, Oman, Cameroon, Vietnam
E-mail(s):
calvo@unfpa.org
Contact person:
Juan José Calvo, Country Representative
Description
UNFPA in Uruguay
UNFPA opened its Country Office in 2006. Since then, three (3) cooperation programs have been developed jointly with the Uruguayan government, thus covering the periods 2007-2010, 2011-2015 and 2016-2020.
In sexual and reproductive health:
Output 1: Strengthening of policies and enforcement mechanisms to ensure universal and equitable access to sexual and reproductive health services, especially for marginalized groups.
Output 2: Increased national capacity to implement comprehensive sex education programs in the fields of formal and informal education and to monitor their quality, with special emphasis on excluded and vulnerable adolescents and youth.
In population dynamics:
Output 3: Increased availability of empirical data on population dynamics and its links to sustainable development, sexual and reproductive health, including HIV and gender equality, for the formulation, application and evaluation of public policies.
These results define the set of activities and projects implemented with national partners, that is, government institutions, civil society organizations and academia.
The existence of the Country Program is the recognition of the presence and commitment of UNFPA with the integral and sustainable development of Uruguay.
The process of preparing the fourth cooperation program for the 2021-2025 cycle is currently underway.
Circumstantial eligible countries
By Tender Sectors and Organization Types
By Grant Sectors and Organization Types