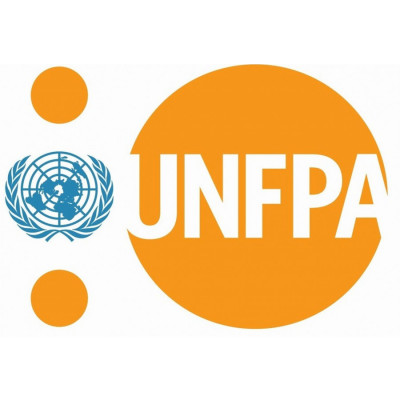 UNFPA - United Nations Population Fund (Jamaica)
Details
Other offices:
Switzerland, Malaysia, Central African Republic, Ethiopia, South Africa, Eswatini (Swaziland), Gambia, Bosnia and Herzegovina, Equatorial Guinea, Turkmenistan, Uruguay, Cuba, Benin, Kazakhstan, Guinea-Bissau, Venezuela, Namibia, Chile, Tunisia, Botswana, El Salvador, Sao Tome and Principe, Eritrea, Laos, Guinea, Sierra Leone, Russia, Nigeria, Maldives, Rwanda, Sudan, North Korea, Timor-Leste, Guatemala, Paraguay, India, Algeria, Madagascar, Chad, Belarus, Cote d'Ivoire, Romania, Haiti, Honduras, Indonesia, Peru, Comoros, Mexico, Georgia, South Sudan, Argentina, Azerbaijan, Nepal, Liberia, Iraq, Thailand, Burkina Faso, Mauritania, Tajikistan, Uzbekistan, Colombia, Somalia, Zambia, Egypt, North Macedonia, Armenia, Ethiopia, Syria, Uganda, Panama, Dominican Republic, South Africa, China, Malawi, Palestine / West Bank & Gaza, Bangladesh, Dem. Rep. Congo, Mongolia, Kyrgyzstan, Togo, Morocco, Cambodia, Lebanon, Philippines, Mali, Jordan, Bolivia, Brazil, Afghanistan, Yemen, Pakistan, Tanzania, Turkey, Myanmar, Ukraine, USA, Fiji, Libya, Congo, Niger, Mozambique, Kenya, Albania, Burundi, Moldova, Denmark, Zimbabwe, Belgium, Senegal, Ghana, Lesotho, Sri Lanka, Nicaragua, Oman, Cameroon, Vietnam
Address:
KingstonStreet: 14-20 Port Royal Street City: Kingston
E-mail(s):
jamaica.office@unfpa.org
Contact person:
Dr. Natalia Kanem, Executive Director
Sectors:
Gender, Health, Humanitarian Aid & Emergency
Description
UNFPA, the United Nations Population Fund promotes the right of every woman, man and child to enjoy a life of health and equal opportunity. It does so by promoting sexual and reproductive health and rights, gender equality and equity and supporting the use of population data in the formulation of national policies and programmes.
The UNFPA Sub-Regional Office for the Caribbean serves 22 countries and overseas territories in the English and Dutch-Speaking Caribbean. These include: Anguilla, Antigua and Barbuda, Aruba, Bahamas, Barbados, Belize, Bermuda, British Virgin Islands, the Cayman Islands, Curacao, Dominica, Grenada, Guyana, Jamaica, Montserrat, St Kitts and Nevis, St. Lucia, St. Maarten, St. Vincent and the Grenadines, Suriname, Trinidad and Tobago and the Turks and Caicos Islands.
Circumstantial eligible countries