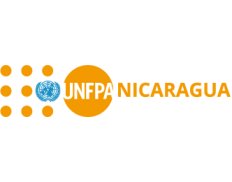 United Nations Population Fund Nicaragua
Details
Other offices:
Switzerland, Malaysia, Central African Republic, Ethiopia, South Africa, Eswatini (Swaziland), Gambia, Bosnia and Herzegovina, Equatorial Guinea, Turkmenistan, Uruguay, Cuba, Benin, Kazakhstan, Guinea-Bissau, Venezuela, Namibia, Chile, Tunisia, Botswana, El Salvador, Sao Tome and Principe, Eritrea, Laos, Guinea, Sierra Leone, Russia, Nigeria, Jamaica, Maldives, Rwanda, Sudan, North Korea, Timor-Leste, Guatemala, Paraguay, India, Algeria, Madagascar, Chad, Belarus, Cote d'Ivoire, Romania, Haiti, Honduras, Indonesia, Peru, Comoros, Mexico, Georgia, South Sudan, Argentina, Azerbaijan, Nepal, Liberia, Iraq, Thailand, Burkina Faso, Mauritania, Tajikistan, Uzbekistan, Colombia, Somalia, Zambia, Egypt, North Macedonia, Armenia, Ethiopia, Syria, Uganda, Panama, Dominican Republic, South Africa, China, Malawi, Palestine / West Bank & Gaza, Bangladesh, Dem. Rep. Congo, Mongolia, Kyrgyzstan, Togo, Morocco, Cambodia, Lebanon, Philippines, Mali, Jordan, Bolivia, Brazil, Afghanistan, Yemen, Pakistan, Tanzania, Turkey, Myanmar, Ukraine, USA, Fiji, Libya, Congo, Niger, Mozambique, Kenya, Albania, Burundi, Moldova, Denmark, Zimbabwe, Belgium, Senegal, Ghana, Lesotho, Sri Lanka, Oman, Cameroon, Vietnam
Address:
Rotonda El Gueguense, 600 mts sur. MD, Edificio El Centro #2. Piso No. 4
E-mail(s):
valdivieso@unfpa.org
Contact person:
Víctor Valdivieso. UNFPA Assistant Representative.
Sectors:
Gender, Health, Human Rights, Social Development, Training
Nr. of employees:
1001-5000
Description
UNFPA, Fondo de Población de las Naciones Unidas, se crea en 1969 por iniciativa de la Asamblea General de las Naciones Unidas. El UNFPA coopera con Nicaragua desde 1971. Durante más de 40 años, periodo en el que ha brindado asistencia técnica y financiera para:
Recolectar y analizar información sociodemográfica: Censos, Encuestas de Demografía y Salud, y Sistemas de Registro Civil y Estadísticas Vitales.
Realizar investigaciones sobre la Dinámica de Población (magnitud y crecimiento, estructura por edad, distribución espacial, movilidad) y sus nexos con la pobreza y el desarrollo, como insumos para la planificación estratégica y la formulación de leyes y políticas públicas.
Desarrollar estrategias y acciones de información, educación y comunicación en Población y Desarrollo, Equidad de Género y Salud Sexual Reproductiva.
Specialties
Population and development strategies, Sexual and reproductive health, Responding to the AIDS epidemic, Gender equality and women's empowerment, Culturally sensitive human rights-based approaches, Supporting adolescents and youth, and Assisting in emergencies
Circumstantial eligible countries
By Tender Sectors and Organization Types
By Grant Sectors and Organization Types