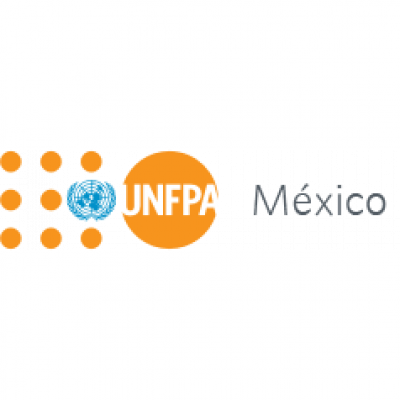 UNFPA - United Nations Population Fund (Mexico)
Details
Other offices:
Switzerland, Malaysia, Central African Republic, Ethiopia, South Africa, Eswatini (Swaziland), Gambia, Bosnia and Herzegovina, Equatorial Guinea, Turkmenistan, Uruguay, Cuba, Benin, Kazakhstan, Guinea-Bissau, Venezuela, Namibia, Chile, Tunisia, Botswana, El Salvador, Sao Tome and Principe, Eritrea, Laos, Guinea, Sierra Leone, Russia, Nigeria, Jamaica, Maldives, Rwanda, Sudan, North Korea, Timor-Leste, Guatemala, Paraguay, India, Algeria, Madagascar, Chad, Belarus, Cote d'Ivoire, Romania, Haiti, Honduras, Indonesia, Peru, Comoros, Georgia, South Sudan, Argentina, Azerbaijan, Nepal, Liberia, Iraq, Thailand, Burkina Faso, Mauritania, Tajikistan, Uzbekistan, Colombia, Somalia, Zambia, Egypt, North Macedonia, Armenia, Ethiopia, Syria, Uganda, Panama, Dominican Republic, South Africa, China, Malawi, Palestine / West Bank & Gaza, Bangladesh, Dem. Rep. Congo, Mongolia, Kyrgyzstan, Togo, Morocco, Cambodia, Lebanon, Philippines, Mali, Jordan, Bolivia, Brazil, Afghanistan, Yemen, Pakistan, Tanzania, Turkey, Myanmar, Ukraine, USA, Fiji, Libya, Congo, Niger, Mozambique, Kenya, Albania, Burundi, Moldova, Denmark, Zimbabwe, Belgium, Senegal, Ghana, Lesotho, Sri Lanka, Nicaragua, Oman, Cameroon, Vietnam
Address:
Oficinas ubicadas en Homero 806, Col. Polanco, Del. Miguel Hidalgo, C.P. 11550, Ciudad de México
E-mail(s):
hoekman@unfpa.org
Contact person:
Arie Hoekman, The Representative
Sectors:
Gender, Health, Humanitarian Aid & Emergency
Description
UNFPA in Mexico is currently working on the implementation of the VI Cooperation Program with Mexico 2014 - 2018 with the aim of contributing to national efforts to overcome poverty, reduce inequalities and fulfill human, economic and social rights, considering the transition and demographic challenges that the country is experiencing.
UNFPA's work in the country stands out for providing technical and political support to partners, promoting that their capacities (especially at the state and municipal levels) are strengthened and support them to promote sustainability. Some lines of action that contribute to achieving this are:
Promote the generation, collection, analysis and interpretation of data, for the planning and formulation of policies and programs for development and poverty reduction.
Strengthen actions and policies related to family planning and sexual and reproductive health - including the prevention of teenage pregnancy - as well as the benefits of child spacing.
Support the inclusion and empowerment of young people, and the prevention of gender-based violence.
Promote the training and professionalization of midwives and health providers,
Guarantee access to emergency obstetric care.
Circumstantial eligible countries
By Tender Sectors and Organization Types
By Grant Sectors and Organization Types