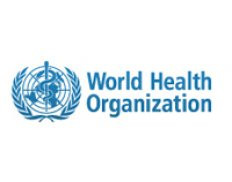 WHO- World Health Organisation Lao PDR
Details
Other offices:
Serbia, Kyrgyzstan, Cote d'Ivoire, Armenia, Lesotho, Eritrea, Tanzania, Gabon, USA, Senegal, Ghana, Mozambique, Zambia, North Korea, Eswatini (Swaziland), Libya, Moldova, Oman, Cameroon, Burkina Faso, Timor-Leste, Uganda, UAE, Lebanon, Zimbabwe, Czech Republic, Mali, Hungary, Syria, Spain, Vanuatu, Congo, Belarus, Somalia, Marshall Islands, South Africa, Madagascar, Mauritania, Samoa, Palestine / West Bank & Gaza, Solomon Islands, France, Tajikistan, Dominican Republic, Indonesia, Kiribati, Mauritius, Greece, Bhutan, Sri Lanka, Thailand, Maldives, Nepal, Rwanda, Japan, Turkey, Kazakhstan, Guinea, Denmark, Bolivia, Burundi, Sierra Leone, Iran, Yemen, Malaysia, Ukraine, Turkmenistan, Uzbekistan, Myanmar, China, Jordan, Bangladesh, Guatemala, Fiji, Papua New Guinea, Niger, Egypt, Egypt, Morocco, Kenya, Cambodia, Sudan, Nigeria, Ethiopia, Dem. Rep. Congo, Iraq, Afghanistan, India, Denmark, Switzerland, Chad, Congo, South Sudan, Australia, India, Pakistan, Liberia, Benin, Philippines, Belgium, Australia, Austria, Italy
Address:
125 Saphanthong Road Unit 5 Ban Saphangthongtai Sisattanak District Vientiane Capital Lao People's Democratic Republic
E-mail(s):
wproungm@who.int
Contact person:
Peter Ellison
Description
Under the leadership of our Regional Director, the Divisions of Programme Management and Administration and Finance help countries develop WHO country cooperation strategies, support 15 country offices in the Region, and coordinate the Organization's work with other United Nations agencies and global health initiatives.
Our office also coordinates governing body meetings, including the Regional Committee and the Region's participation in the Executive Board and World Health Assembly.
Our main areas of work are communicable diseases, health security and emergencies, noncommunicable diseases and health through the life-course, and health sector development.
Circumstantial eligible countries
By Tender Sectors and Organization Types
By Grant Sectors and Organization Types