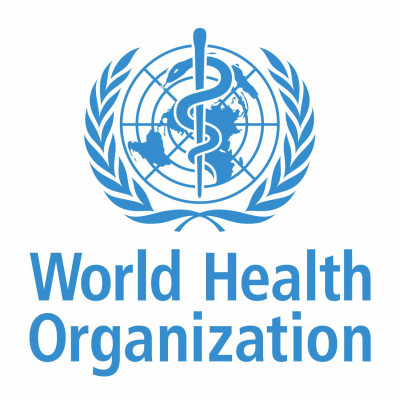 World Health Organisation (Marshall Islands)
Details
Other offices:
Serbia, Kyrgyzstan, Cote d'Ivoire, Armenia, Lesotho, Eritrea, Tanzania, Gabon, USA, Senegal, Ghana, Mozambique, Zambia, North Korea, Eswatini (Swaziland), Libya, Moldova, Oman, Cameroon, Burkina Faso, Timor-Leste, Uganda, UAE, Lebanon, Zimbabwe, Czech Republic, Mali, Hungary, Syria, Spain, Vanuatu, Congo, Belarus, Somalia, South Africa, Madagascar, Mauritania, Samoa, Palestine / West Bank & Gaza, Solomon Islands, France, Tajikistan, Dominican Republic, Indonesia, Kiribati, Mauritius, Greece, Bhutan, Sri Lanka, Thailand, Maldives, Nepal, Rwanda, Japan, Turkey, Kazakhstan, Guinea, Denmark, Bolivia, Burundi, Sierra Leone, Iran, Yemen, Malaysia, Ukraine, Turkmenistan, Uzbekistan, Myanmar, China, Jordan, Bangladesh, Guatemala, Fiji, Papua New Guinea, Niger, Egypt, Egypt, Morocco, Laos, Kenya, Cambodia, Sudan, Nigeria, Ethiopia, Dem. Rep. Congo, Iraq, Afghanistan, India, Denmark, Switzerland, Chad, Congo, South Sudan, Australia, India, Pakistan, Liberia, Benin, Philippines, Belgium, Australia, Austria, Italy
Address:
Capitol Suites and Offices Department of Health and Social Affairs Suite 201 Palikir, Pohnpei Federated States of Micronesia
E-mail(s):
wpfsmclo@who.int
Contact person:
Procurement Unit
Description
Keeping people and countries at the centre of everything we do is our guiding principle in the Western Pacific Region.
Together with 37 Member States and areas, we fight infectious diseases like dengue and malaria, and noncommunicable diseases like diabetes and heart disease.
Through immunization campaigns and initiatives such as First Embrace, we help mothers and children survive and thrive. We ensure the safety of our environment, our air, our water and our food – all of which impact our health every day.

We prepare for and rapidly respond to disasters and emergencies, never losing sight of the fact that we are dealing with issues of life and death. With the stakes so high, we strive for excellence in working to bring better health and well-being to the nearly 1.9 billion people of the Western Pacific Region.
Circumstantial eligible countries
By Tender Sectors and Organization Types
By Grant Sectors and Organization Types