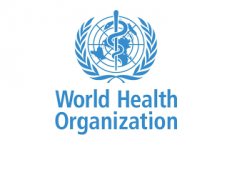 World Health Organization (Guatemala)
Details
Other offices:
Serbia, Kyrgyzstan, Cote d'Ivoire, Armenia, Lesotho, Eritrea, Tanzania, Gabon, USA, Senegal, Ghana, Mozambique, Zambia, North Korea, Eswatini (Swaziland), Libya, Moldova, Oman, Cameroon, Burkina Faso, Timor-Leste, Uganda, UAE, Lebanon, Zimbabwe, Czech Republic, Mali, Hungary, Syria, Spain, Vanuatu, Congo, Belarus, Somalia, Marshall Islands, South Africa, Madagascar, Mauritania, Samoa, Palestine / West Bank & Gaza, Solomon Islands, France, Tajikistan, Dominican Republic, Indonesia, Kiribati, Mauritius, Greece, Bhutan, Sri Lanka, Thailand, Maldives, Nepal, Rwanda, Japan, Turkey, Kazakhstan, Guinea, Denmark, Bolivia, Burundi, Sierra Leone, Iran, Yemen, Malaysia, Ukraine, Turkmenistan, Uzbekistan, Myanmar, China, Jordan, Bangladesh, Fiji, Papua New Guinea, Niger, Egypt, Egypt, Morocco, Laos, Kenya, Cambodia, Sudan, Nigeria, Ethiopia, Dem. Rep. Congo, Iraq, Afghanistan, India, Denmark, Switzerland, Chad, Congo, South Sudan, Australia, India, Pakistan, Liberia, Benin, Philippines, Belgium, Australia, Austria, Italy
Address:
Apartado Postal 383 Guatemala City, Guatemala
E-mail(s):
pwrgut@paho.org
Contact person:
Barreneche, Dr Oscar
Description
WHO works worldwide to promote health, keep the world safe, and serve the vulnerable.
Our goal is to ensure that a billion more people have universal health coverage, to protect a billion more people from health emergencies, and provide a further billion people with better health and well-being.
For universal health coverage, we:

focus on primary health care to improve access to quality essential services
work towards sustainable financing and financial protection
improve access to essential medicines and health products
train the health workforce and advise on labour policies
support people's participation in national health policies
improve monitoring, data and information.

For health emergencies, we:
prepare for emergencies by identifying, mitigating and managing risks
prevent emergencies and support development of tools necessary during outbreaks
detect and respond to acute health emergencies
support delivery of essential health services in fragile settings.

For health and well-being we:
address social determinants
promote intersectoral approaches for health
prioritize health in all policies and healthy settings.

Through our work, we address:
human capital across the life-course
noncommunicable diseases prevention
mental health promotion
climate change in small island developing states
antimicrobial resistance
elimination and eradication of high-impact communicable diseases.
Circumstantial eligible countries
By Tender Sectors and Organization Types
By Grant Sectors and Organization Types