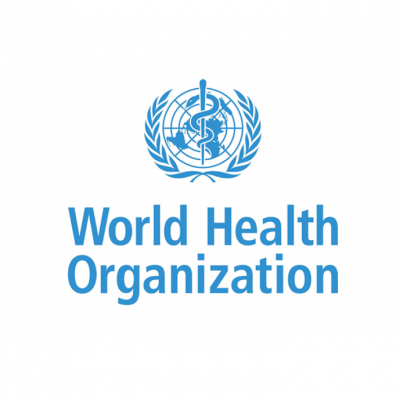 World Health Organization (Senegal)
Details
Other offices:
Serbia, Kyrgyzstan, Cote d'Ivoire, Armenia, Lesotho, Eritrea, Tanzania, Gabon, USA, Ghana, Mozambique, Zambia, North Korea, Eswatini (Swaziland), Libya, Moldova, Oman, Cameroon, Burkina Faso, Timor-Leste, Uganda, UAE, Lebanon, Zimbabwe, Czech Republic, Mali, Hungary, Syria, Spain, Vanuatu, Congo, Belarus, Somalia, Marshall Islands, South Africa, Madagascar, Mauritania, Samoa, Palestine / West Bank & Gaza, Solomon Islands, France, Tajikistan, Dominican Republic, Indonesia, Kiribati, Mauritius, Greece, Bhutan, Sri Lanka, Thailand, Maldives, Nepal, Rwanda, Japan, Turkey, Kazakhstan, Guinea, Denmark, Bolivia, Burundi, Sierra Leone, Iran, Yemen, Malaysia, Ukraine, Turkmenistan, Uzbekistan, Myanmar, China, Jordan, Bangladesh, Guatemala, Fiji, Papua New Guinea, Niger, Egypt, Egypt, Morocco, Laos, Kenya, Cambodia, Sudan, Nigeria, Ethiopia, Dem. Rep. Congo, Iraq, Afghanistan, India, Denmark, Switzerland, Chad, Congo, South Sudan, Australia, India, Pakistan, Liberia, Benin, Philippines, Belgium, Australia, Austria, Italy
Address:
Almadies, Lotissement Ngor-Extension Zone 10, Lot N° 19 Case postale 4039 Dakar
E-mail(s):
afwcosn@who.int
Contact person:
Dr Deo Nshimirimana, WHO Representative
Description
The World Health Organization (WHO) is a specialized agency of the United Nations responsible for international public health. The WHO Constitution, which establishes the agency's governing structure and principles, states its main objective as "the attainment by all peoples of the highest possible level of health." It is headquartered in Geneva, Switzerland, with six semi-autonomous regional offices and 150 field offices worldwide.
The WHO's broad mandate includes advocating for universal healthcare, monitoring public health risks, coordinating responses to health emergencies, and promoting human health and well being. It provides technical assistance to countries, sets international health standards and guidelines, and collects data on global health issues through the World Health Survey. Its flagship publication, the World Health Report, provides expert assessments of global health topics and health statistics on all nations. The WHO also serves as a forum for summits and discussions on health issues.
Circumstantial eligible countries
By Tender Sectors and Organization Types
By Grant Sectors and Organization Types