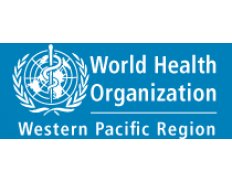 World Health Organization Western Pacific Office (Philipines)
General
Country strategy papers
•
0
Details
Other offices:
Serbia, Kyrgyzstan, Cote d'Ivoire, Armenia, Lesotho, Eritrea, Tanzania, Gabon, USA, Senegal, Ghana, Mozambique, Zambia, North Korea, Eswatini (Swaziland), Libya, Moldova, Oman, Cameroon, Burkina Faso, Timor-Leste, Uganda, UAE, Lebanon, Zimbabwe, Czech Republic, Mali, Hungary, Syria, Spain, Vanuatu, Congo, Belarus, Somalia, Marshall Islands, South Africa, Madagascar, Mauritania, Samoa, Palestine / West Bank & Gaza, Solomon Islands, France, Tajikistan, Dominican Republic, Indonesia, Kiribati, Mauritius, Greece, Bhutan, Sri Lanka, Thailand, Maldives, Nepal, Rwanda, Japan, Turkey, Kazakhstan, Guinea, Denmark, Bolivia, Burundi, Sierra Leone, Iran, Yemen, Malaysia, Ukraine, Turkmenistan, Uzbekistan, Myanmar, China, Jordan, Bangladesh, Guatemala, Fiji, Papua New Guinea, Niger, Egypt, Egypt, Morocco, Laos, Kenya, Cambodia, Sudan, Nigeria, Ethiopia, Dem. Rep. Congo, Iraq, Afghanistan, India, Denmark, Switzerland, Chad, Congo, South Sudan, Australia, India, Pakistan, Liberia, Benin, Belgium, Australia, Austria, Italy
Address:
Ground Floor, Building 3, Department of Health, San Lazaro Compound, Rizal Avenue, Sta. Cruz, Manila
E-mail(s):
wpphlwr@who.int
Contact person:
Dr Gundo Weiler
Phone:
(632) 528-9762, (632) 3106370, DOH Line: (632) 651
Awards in:
Papua New Guinea
Sectors:
Health, Research
Description
The Western Pacific Region, one of the six regions of the World Health Organization, is home to approximately 1.8 billion people, more than one-fourth of the world\'s population. It stretches over a vast area, from China in the north and west, to New Zealand in the south, and French Polynesia in the east. One of the most diverse of the WHO regions, the Western Pacific constitutes some of the world\'s least developed countries as well as the most rapidly emerging economies. It includes highly developed countries such as Australia, Japan, New Zealand, the Republic of Korea and Singapore; and fast growing economies such as China and Viet Nam.
Circumstantial eligible countries