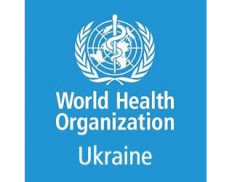 World Health Organization (WHO) - Ukraine
Details
Other offices:
Serbia, Kyrgyzstan, Cote d'Ivoire, Armenia, Lesotho, Eritrea, Tanzania, Gabon, USA, Senegal, Ghana, Mozambique, Zambia, North Korea, Eswatini (Swaziland), Libya, Moldova, Oman, Cameroon, Burkina Faso, Timor-Leste, Uganda, UAE, Lebanon, Zimbabwe, Czech Republic, Mali, Hungary, Syria, Spain, Vanuatu, Congo, Belarus, Somalia, Marshall Islands, South Africa, Madagascar, Mauritania, Samoa, Palestine / West Bank & Gaza, Solomon Islands, France, Tajikistan, Dominican Republic, Indonesia, Kiribati, Mauritius, Greece, Bhutan, Sri Lanka, Thailand, Maldives, Nepal, Rwanda, Japan, Turkey, Kazakhstan, Guinea, Denmark, Bolivia, Burundi, Sierra Leone, Iran, Yemen, Malaysia, Turkmenistan, Uzbekistan, Myanmar, China, Jordan, Bangladesh, Guatemala, Fiji, Papua New Guinea, Niger, Egypt, Egypt, Morocco, Laos, Kenya, Cambodia, Sudan, Nigeria, Ethiopia, Dem. Rep. Congo, Iraq, Afghanistan, India, Denmark, Switzerland, Chad, Congo, South Sudan, Australia, India, Pakistan, Liberia, Benin, Philippines, Belgium, Australia, Austria, Italy
Address:
WHO Country Office, Ukraine 58, Yaroslavska str. Kyiv 04071
E-mail(s):
eurowhoukr@who.int
Contact person:
Dr Jarno Habicht Head of Country Office
Description
The WHO Country Office in Ukraine was established in June 1994 in Kyiv to maintain an effective link between WHO/Europe and Ukraine. In addition, the Country Office aided the development of effective international cooperation in the field of health with widespread involvement of the international community. The Office is the focal point for WHO activities in Ukraine. The country team consists of 25 staff members, including 15 experts in the fields of HIV/AIDS, immunization and vaccine preventable diseases, maternal and child health, noncommunicable diseases, tobacco control, tuberculosis, communications and IT.
Circumstantial eligible countries
By Tender Sectors and Organization Types
By Grant Sectors and Organization Types