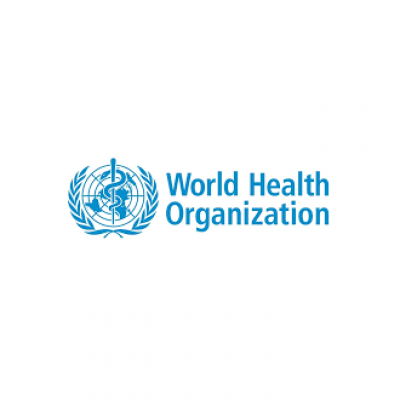 World Health Organization (DPR Korea)
Details
Other offices:
Serbia, Kyrgyzstan, Cote d'Ivoire, Armenia, Lesotho, Eritrea, Tanzania, Gabon, USA, Senegal, Ghana, Mozambique, Zambia, Eswatini (Swaziland), Libya, Moldova, Oman, Cameroon, Burkina Faso, Timor-Leste, Uganda, UAE, Lebanon, Zimbabwe, Czech Republic, Mali, Hungary, Syria, Spain, Vanuatu, Congo, Belarus, Somalia, Marshall Islands, South Africa, Madagascar, Mauritania, Samoa, Palestine / West Bank & Gaza, Solomon Islands, France, Tajikistan, Dominican Republic, Indonesia, Kiribati, Mauritius, Greece, Bhutan, Sri Lanka, Thailand, Maldives, Nepal, Rwanda, Japan, Turkey, Kazakhstan, Guinea, Denmark, Bolivia, Burundi, Sierra Leone, Iran, Yemen, Malaysia, Ukraine, Turkmenistan, Uzbekistan, Myanmar, China, Jordan, Bangladesh, Guatemala, Fiji, Papua New Guinea, Niger, Egypt, Egypt, Morocco, Laos, Kenya, Cambodia, Sudan, Nigeria, Ethiopia, Dem. Rep. Congo, Iraq, Afghanistan, India, Denmark, Switzerland, Chad, Congo, South Sudan, Australia, India, Pakistan, Liberia, Benin, Philippines, Belgium, Australia, Austria, Italy
Address:
14 Hudong, Munsudong, Pyongyang, DPR Korea
E-mail(s):
wprocom@who.int
Contact person:
Project Management Unit
Sectors:
Health, Humanitarian Aid & Emergency
Description
DPR Korea has been a member of WHO since 1973 but the collaborative program was for many years under national execution. In 1997, a WHO Emergency and Humanitarian Action (EHA) office was established to deal with the deteriorating health and humanitarian situation in DPR Korea. The collaboration between the Government of DPR Korea and WHO has developed positively over the years and expanded after the establishment of the WHO Country Office in Pyongyang in November 2001. A Basic Agreement for the provision of technical assistance was signed between WHO and the Government in May 1974.
From establishment, WHO has participated in the annual UN Consolidated Appeals (CAP), development of UN strategic framework and annual Needs and Priority for DPR Korea. Resources through the UN Consolidated Appeal, Gavi, Global fund, CERF, South East Asia Regional Health Emergency Fund and other funding mechanisms have been instrumental to address major humanitarian public health response such as tuberculosis, malaria, vaccine preventable diseases, emergency preparedness and response, addressing non-communicable disease, life course and strengthening systems for health and health care service delivery.
WHO has demonstrated its ability to and mobilize resources and collaborate with donors and national authorities to address some of the immediate humanitarian public health concerns. The experiences over the years proved that it is possible to effectively implement health programs in DPR Korea despite the institutional and the political constraints.
Circumstantial eligible countries
By Tender Sectors and Organization Types
By Grant Sectors and Organization Types