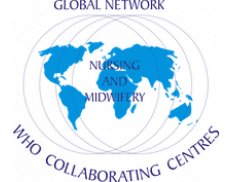 WHO Collaborating Centers for Nursing & Midwifery
Details
Other offices:
Serbia, Kyrgyzstan, Cote d'Ivoire, Armenia, Lesotho, Eritrea, Tanzania, Gabon, USA, Senegal, Ghana, Mozambique, Zambia, North Korea, Eswatini (Swaziland), Libya, Moldova, Oman, Cameroon, Burkina Faso, Timor-Leste, Uganda, UAE, Lebanon, Zimbabwe, Czech Republic, Mali, Hungary, Syria, Spain, Vanuatu, Congo, Belarus, Somalia, Marshall Islands, South Africa, Madagascar, Mauritania, Samoa, Palestine / West Bank & Gaza, Solomon Islands, France, Tajikistan, Dominican Republic, Indonesia, Kiribati, Mauritius, Greece, Bhutan, Sri Lanka, Thailand, Maldives, Nepal, Rwanda, Japan, Turkey, Kazakhstan, Guinea, Denmark, Bolivia, Burundi, Sierra Leone, Iran, Yemen, Malaysia, Ukraine, Turkmenistan, Uzbekistan, Myanmar, China, Jordan, Bangladesh, Guatemala, Fiji, Papua New Guinea, Niger, Egypt, Egypt, Morocco, Laos, Kenya, Cambodia, Sudan, Nigeria, Ethiopia, Dem. Rep. Congo, Iraq, Afghanistan, India, Denmark, Switzerland, Chad, Congo, South Sudan, India, Pakistan, Liberia, Benin, Philippines, Belgium, Australia, Austria, Italy
Address:
Level 4, 235 Jones St. Ultimo NSW 2007 PO Box 123. Broadway NSW 2007 Australia​​
E-mail(s):
michele.rumsey@uts.edu.au
Contact person:
Michele Rumsey - Director
Description
The WHO Collaborating Centre for Nursing, Midwifery and Health Development forms part of an international collaborative network that supports and undertakes projects in support of the World Health Organization's program at national, regional and international levels.
The Centre is one of 11 nursing and midwifery WHO Collaborating Centres in the Western Pacific Region. This region encompasses American Samoa, Australia, Brunei Darussalam, Cambodia, China, Cook Islands, Fiji, French Polynesia (France), Guam (USA), Hong Kong (China), Japan, Kiribati, Lao People's Democratic Republic, Macao (China), Malaysia, Marshall Islands, Micronesia, Federated States of, Mongolia, Nauru, New Caledonia (France), New Zealand, Niue, Northern Mariana Islands, Commonwealth of the (USA), Palau, Papua New Guinea, Philippines, Pitcairn Islands (UK), Republic of Korea, Samoa, Singapore, Solomon Islands, Tokelau (New Zealand), Tonga, Tuvalu, Vanuatu, Vietnam, Wallis and Futuna (France).
Circumstantial eligible countries
By Tender Sectors and Organization Types
By Grant Sectors and Organization Types