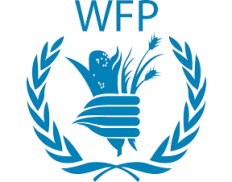 World Food Programme (Somalia)
Details
Other offices:
Guinea-Bissau, Sao Tome and Principe, Fiji, Germany, Honduras, China, Guatemala, UK, Gambia, Algeria, Tajikistan, Guinea, Tunisia, Japan, El Salvador, Eswatini (Swaziland), Liberia, South Korea, Canada, Benin, Dominican Republic, Ukraine, Armenia, Burundi, Palestine / West Bank & Gaza, Central African Republic, North Korea, Timor-Leste, Indonesia, Nicaragua, Belgium, Panama, Angola, Panama, Ecuador, Burkina Faso, Niger, Peru, Namibia, Bosnia and Herzegovina, Albania, Sri Lanka, Chad, France, Jordan, Bhutan, Syria, Myanmar, Colombia, Kyrgyzstan, Djibouti, Lesotho, Barbados, Rwanda, Germany, Cote d'Ivoire, Nepal, Turkey, Nigeria, Brazil, Cameroon, South Africa, Philippines, Madagascar, Ethiopia, Iraq, Lebanon, Dem. Rep. Congo, Afghanistan, Libya, Tanzania, Yemen, USA, Egypt, Uganda, Mozambique, India, Malawi, Haiti, Kenya, Mali, Thailand, Pakistan, Bolivia, South Sudan, Ghana, Denmark, Sudan, UAE, Sierra Leone, Zambia, Cambodia, Mauritania, Bangladesh, Italy, Zimbabwe
Address:
Mogadishu,Somalia
E-mail(s):
lydia.mkanjumwa@wfp.org
Contact person:
Lydia Mkanjumwa
Sectors:
Food Security, Human Rights, Poverty Reduction
Nr. of employees:
201-500
Description
After a gradual recovery from the food insecurity and famine of 2011, Somalia's food security is once again under threat. The situation is worsening in rural areas following consecutive seasons of poor rainfall and low river water levels. These have resulted in near total crop failures, reduced rural employment opportunities, widespread shortage of water and pasture – with consequent increases in livestock deaths. As local staple food prices continue to rise sharply and livestock prices decrease significantly, access to food is rapidly diminishing among poor families.
As of May 2018, 2.7 million people cannot meet their daily food requirements today and require urgent humanitarian assistance, with more than half a million on the brink of famine. Another 2.7 million Somalis need livelihood support to keep from sliding into crisis. An estimated 300,000 children under age 5 are malnourished, including 48,000 who are severely malnourished and face a high risk of disease and death.
Circumstantial eligible countries
By Tender Sectors and Organization Types
By Grant Sectors and Organization Types