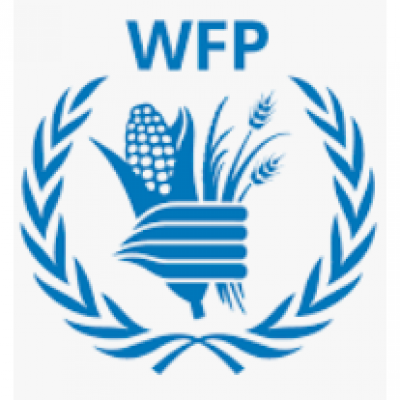 World Food Programme (Philippines)
Details
Other offices:
Guinea-Bissau, Sao Tome and Principe, Fiji, Germany, Honduras, China, Guatemala, UK, Gambia, Algeria, Tajikistan, Guinea, Tunisia, Japan, El Salvador, Eswatini (Swaziland), Liberia, South Korea, Canada, Benin, Dominican Republic, Ukraine, Armenia, Burundi, Palestine / West Bank & Gaza, Central African Republic, North Korea, Timor-Leste, Indonesia, Nicaragua, Belgium, Panama, Angola, Panama, Ecuador, Burkina Faso, Niger, Peru, Namibia, Bosnia and Herzegovina, Albania, Sri Lanka, Chad, France, Jordan, Bhutan, Syria, Myanmar, Colombia, Kyrgyzstan, Djibouti, Lesotho, Barbados, Rwanda, Germany, Cote d'Ivoire, Nepal, Turkey, Nigeria, Brazil, Cameroon, South Africa, Madagascar, Ethiopia, Iraq, Lebanon, Dem. Rep. Congo, Afghanistan, Somalia, Libya, Tanzania, Yemen, USA, Egypt, Uganda, Mozambique, India, Malawi, Haiti, Kenya, Mali, Thailand, Pakistan, Bolivia, South Sudan, Ghana, Denmark, Sudan, UAE, Sierra Leone, Zambia, Cambodia, Mauritania, Bangladesh, Italy, Zimbabwe
Address:
11/F South Tower Rockwell Business Center Sheridan Corner Sheridan and United Streets, Mandaluyong City, Philippines 1554
E-mail(s):
wfp.philippines@wfp.org
Contact person:
Country Operations Manager
Sectors:
Agriculture, Food Security
Description
The Philippines has made considerable progress in economic, social and human development in the past decade, but persistent challenges are yet to be overcome to achieve the 2030 Agenda for Sustainable Development and Sustainable Development Goal 2 in particular. These challenges include a high prevalence of chronic malnutrition, vulnerability to natural hazards and climate change, and instability in the south of the country.
The Philippine Development Plan 2017–2022 sets the path for the development of government policies and programmes. The objectives of the plan, such as elimination of child malnutrition, support the development of policies and guidelines directly related to food security and nutrition and Sustainable Development Goal 2. The United Nations system, in coordination with the Government of the Philippines under the leadership of the National Economic and Development Authority, is currently developing the country's United Nations development assistance framework for 2019–2023 to align with the nation's priorities.
Circumstantial eligible countries
By Tender Sectors and Organization Types
By Grant Sectors and Organization Types