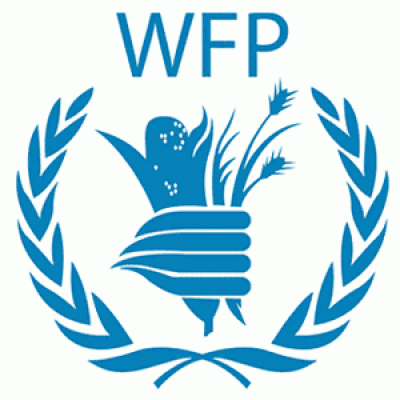 World Food Programme (Djibouti)
Details
Other offices:
Guinea-Bissau, Sao Tome and Principe, Fiji, Germany, Honduras, China, Guatemala, UK, Gambia, Algeria, Tajikistan, Guinea, Tunisia, Japan, El Salvador, Eswatini (Swaziland), Liberia, South Korea, Canada, Benin, Dominican Republic, Ukraine, Armenia, Burundi, Palestine / West Bank & Gaza, Central African Republic, North Korea, Timor-Leste, Indonesia, Nicaragua, Belgium, Panama, Angola, Panama, Ecuador, Burkina Faso, Niger, Peru, Namibia, Bosnia and Herzegovina, Albania, Sri Lanka, Chad, France, Jordan, Bhutan, Syria, Myanmar, Colombia, Kyrgyzstan, Lesotho, Barbados, Rwanda, Germany, Cote d'Ivoire, Nepal, Turkey, Nigeria, Brazil, Cameroon, South Africa, Philippines, Madagascar, Ethiopia, Iraq, Lebanon, Dem. Rep. Congo, Afghanistan, Somalia, Libya, Tanzania, Yemen, USA, Egypt, Uganda, Mozambique, India, Malawi, Haiti, Kenya, Mali, Thailand, Pakistan, Bolivia, South Sudan, Ghana, Denmark, Sudan, UAE, Sierra Leone, Zambia, Cambodia, Mauritania, Bangladesh, Italy, Zimbabwe
Address:
P.A.M., Rue Ibrahim M. Sultant, Heron B.P. 10011 - Djibouti République de Djibouti
E-mail(s):
wfp.djibouti@wfp.org
Contact person:
Official Information Request
Sectors:
Disaster Reduction , Food Security, Gender, Health, Humanitarian Aid & Emergency
Description
Djibouti, in the Horn of Africa, has recently graduated to low-middle-income country status. Despite recent economic growth, poverty rates stand at 79 percent, with 42 percent of the population living in extreme poverty.
The climate is hot and dry, and desert-like, arid conditions are exacerbated by natural events such as El Niño phenomenon. Livestock represents the main livelihood for one third of the total population, but it accounts for only 3 percent of the country's Gross Domestic Product (GDP).
As a result, Djibouti imports 90 percent of the food it needs, which makes it highly dependent on international market prices.
Circumstantial eligible countries
By Tender Sectors and Organization Types
By Grant Sectors and Organization Types