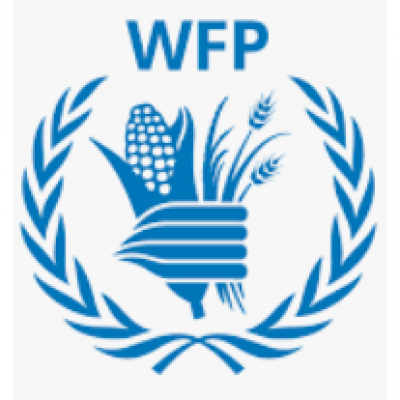 World Food Programme (Kyrgyzstan)
Details
Other offices:
Guinea-Bissau, Sao Tome and Principe, Fiji, Germany, Honduras, China, Guatemala, UK, Gambia, Algeria, Tajikistan, Guinea, Tunisia, Japan, El Salvador, Eswatini (Swaziland), Liberia, South Korea, Canada, Benin, Dominican Republic, Ukraine, Armenia, Burundi, Palestine / West Bank & Gaza, Central African Republic, North Korea, Timor-Leste, Indonesia, Nicaragua, Belgium, Panama, Angola, Panama, Ecuador, Burkina Faso, Niger, Peru, Namibia, Bosnia and Herzegovina, Albania, Sri Lanka, Chad, France, Jordan, Bhutan, Syria, Myanmar, Colombia, Djibouti, Lesotho, Barbados, Rwanda, Germany, Cote d'Ivoire, Nepal, Turkey, Nigeria, Brazil, Cameroon, South Africa, Philippines, Madagascar, Ethiopia, Iraq, Lebanon, Dem. Rep. Congo, Afghanistan, Somalia, Libya, Tanzania, Yemen, USA, Egypt, Uganda, Mozambique, India, Malawi, Haiti, Kenya, Mali, Thailand, Pakistan, Bolivia, South Sudan, Ghana, Denmark, Sudan, UAE, Sierra Leone, Zambia, Cambodia, Mauritania, Bangladesh, Italy, Zimbabwe
Address:
150 Panfilov str., Bishkek, the Kyrgyz Republic
E-mail(s):
wfp.bishkek@wfp.org
Contact person:
Procurement
Sectors:
Disaster Reduction , Food Security, Gender, Health, Humanitarian Aid & Emergency
Nr. of employees:
201-500
Description
Despite the economic and human development progress experienced over the past decade, Kyrgyzstan still faces significant challenges in the pursuit of Sustainable Development Goal 2.
One quarter of the population – or 1.5 million people – live on less than US$ 1.3 a day. Although they spend up to 60 percent of their income on food, this is not enough to provide them with the kilocalories and nutrients they need.
High consumption of starchy, rather than nutritious, foods is at the root of nutritional problems, including vitamin and minerals deficiencies. 13 percent of children under 5 suffer from stunting, and 43 percent in the same age group are affected by anaemia, as are 39 percent of women of reproductive age. Moreover, 62 percent of pregnant women and 43 percent of school-aged boys and girls show iodine deficiency.
Circumstantial eligible countries
By Tender Sectors and Organization Types
By Grant Sectors and Organization Types