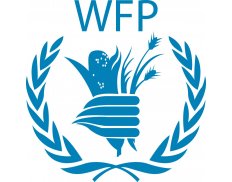 World Food Programme (Mauritania)
Details
Other offices:
Guinea-Bissau, Sao Tome and Principe, Fiji, Germany, Honduras, China, Guatemala, UK, Gambia, Algeria, Tajikistan, Guinea, Tunisia, Japan, El Salvador, Eswatini (Swaziland), Liberia, South Korea, Canada, Benin, Dominican Republic, Ukraine, Armenia, Burundi, Palestine / West Bank & Gaza, Central African Republic, North Korea, Timor-Leste, Indonesia, Nicaragua, Belgium, Panama, Angola, Panama, Ecuador, Burkina Faso, Niger, Peru, Namibia, Bosnia and Herzegovina, Albania, Sri Lanka, Chad, France, Jordan, Bhutan, Syria, Myanmar, Colombia, Kyrgyzstan, Djibouti, Lesotho, Barbados, Rwanda, Germany, Cote d'Ivoire, Nepal, Turkey, Nigeria, Brazil, Cameroon, South Africa, Philippines, Madagascar, Ethiopia, Iraq, Lebanon, Dem. Rep. Congo, Afghanistan, Somalia, Libya, Tanzania, Yemen, USA, Egypt, Uganda, Mozambique, India, Malawi, Haiti, Kenya, Mali, Thailand, Pakistan, Bolivia, South Sudan, Ghana, Denmark, Sudan, UAE, Sierra Leone, Zambia, Cambodia, Bangladesh, Italy, Zimbabwe
Address:
Ilot K Lot No. 217A, Nouakchott, Mauritania
E-mail(s):
wfp.nouakchott@wfp.org
Contact person:
Ertharin Cousin, Executive Director
Description
The World Food Programme is the world's largest humanitarian agency fighting hunger worldwide.
In emergencies, we get food to where it is needed, saving the lives of victims of war, civil conflict and natural disasters. After the cause of an emergency has passed, we use food to help communities rebuild their shattered lives.
WFP is part of the United Nations system and is voluntarily funded.
Born in 1961, WFP pursues a vision of the world in which every man, woman and child has access at all times to the food needed for an active and healthy life. We work towards that vision with our sister UN agencies in Rome -- the Food and Agriculture Organization (FAO) and the International Fund for Agricultural Development (IFAD) -- as well as other government, UN and NGO partners.
On average, WFP reaches more than 80 million people with food assistance in 82 countries each year. 11,367 people work for the organization, most of them in remote areas, directly serving the hungry poor.
Circumstantial eligible countries
By Tender Sectors and Organization Types
By Grant Sectors and Organization Types