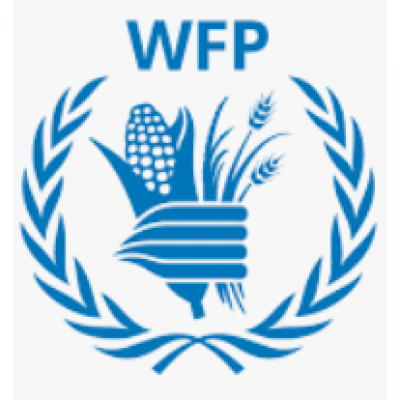 World Food Programme (Nicaragua)
Details
Other offices:
Guinea-Bissau, Sao Tome and Principe, Fiji, Germany, Honduras, China, Guatemala, UK, Gambia, Algeria, Tajikistan, Guinea, Tunisia, Japan, El Salvador, Eswatini (Swaziland), Liberia, South Korea, Canada, Benin, Dominican Republic, Ukraine, Armenia, Burundi, Palestine / West Bank & Gaza, Central African Republic, North Korea, Timor-Leste, Indonesia, Belgium, Panama, Angola, Panama, Ecuador, Burkina Faso, Niger, Peru, Namibia, Bosnia and Herzegovina, Albania, Sri Lanka, Chad, France, Jordan, Bhutan, Syria, Myanmar, Colombia, Kyrgyzstan, Djibouti, Lesotho, Barbados, Rwanda, Germany, Cote d'Ivoire, Nepal, Turkey, Nigeria, Brazil, Cameroon, South Africa, Philippines, Madagascar, Ethiopia, Iraq, Lebanon, Dem. Rep. Congo, Afghanistan, Somalia, Libya, Tanzania, Yemen, USA, Egypt, Uganda, Mozambique, India, Malawi, Haiti, Kenya, Mali, Thailand, Pakistan, Bolivia, South Sudan, Ghana, Denmark, Sudan, UAE, Sierra Leone, Zambia, Cambodia, Mauritania, Bangladesh, Italy, Zimbabwe
Address:
Edificio COBIRSA, 3er. piso, kilómetro 6 1/2 Carretera a Masaya, contiguo a Edificio Movistar
E-mail(s):
wfp.managua@wfp.org
Contact person:
Procurement
Sectors:
Disaster Reduction , Food Security, Health, Humanitarian Aid & Emergency
Nr. of employees:
201-500
Description
Nicaragua is a low-income, food-deficit country and one of the poorest in Latin America. Agriculture, the primary economic activity, engages almost 70 percent of the population and contributes to 20 percent of the country's GDP.
Food insecurity is closely linked with poverty, with the effects of climate change and with natural disasters. Almost 30 percent of the families in the country live in poverty and over 8 percent struggle in extreme poverty, surviving on less than US$ 1.25 daily.
Some 17 percent of children aged under five suffer from chronic malnutrition, with peaks of between 28 and 29.5 percent in the departments of Nueva Segovia, Madriz and Jinotega. WFP studies have shown that stunting – below-average height caused by chronic malnutrition – among children aged under three in areas targeted by WFP for assistance is higher than the national average.
Circumstantial eligible countries
By Tender Sectors and Organization Types
By Grant Sectors and Organization Types