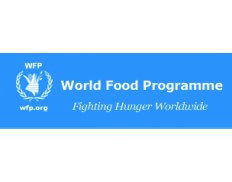 World Food Programme (Sierra Leone)
Details
Other offices:
Guinea-Bissau, Sao Tome and Principe, Fiji, Germany, Honduras, China, Guatemala, UK, Gambia, Algeria, Tajikistan, Guinea, Tunisia, Japan, El Salvador, Eswatini (Swaziland), Liberia, South Korea, Canada, Benin, Dominican Republic, Ukraine, Armenia, Burundi, Palestine / West Bank & Gaza, Central African Republic, North Korea, Timor-Leste, Indonesia, Nicaragua, Belgium, Panama, Angola, Panama, Ecuador, Burkina Faso, Niger, Peru, Namibia, Bosnia and Herzegovina, Albania, Sri Lanka, Chad, France, Jordan, Bhutan, Syria, Myanmar, Colombia, Kyrgyzstan, Djibouti, Lesotho, Barbados, Rwanda, Germany, Cote d'Ivoire, Nepal, Turkey, Nigeria, Brazil, Cameroon, South Africa, Philippines, Madagascar, Ethiopia, Iraq, Lebanon, Dem. Rep. Congo, Afghanistan, Somalia, Libya, Tanzania, Yemen, USA, Egypt, Uganda, Mozambique, India, Malawi, Haiti, Kenya, Mali, Thailand, Pakistan, Bolivia, South Sudan, Ghana, Denmark, Sudan, UAE, Zambia, Cambodia, Mauritania, Bangladesh, Italy, Zimbabwe
Address:
69B Smart Farm,off Wilkinson Road, PO Box 1011 Freetown
E-mail(s):
wfp.freetown@wfp.org
Contact person:
Marian Bangura, National Programme Officer
Sectors:
Civil Society & NGOs, Humanitarian Aid & Emergency
Description
Although Sierra Leone has abundant natural resources, the decade-long civil war severely devastated the country's economy, destroyed infrastructure and caused large-scale human suffering. The global recession has hampered recent progress, which has decreased incoming capital. The country ranks 177 out of 187 countries on the 2013 UNDP Human Development Index.
WFP and other UN agencies support the Government of Sierra Leone in the implementation of its \'Agenda for Prosperity\' (2013-2018), which prioritizes agricultural and infrastructure development and works to improve social services through the UN Joint Transition Programme and the fifth component of the Smallholder Commercialization Programme (Social Protection, Food Security and Productive Social Safety Nets).
The situation in Sierra Leone has significantly improved since 2002, due to increased security and peace-building efforts. In 2013, Sierra Leone was ranked the 59th most peaceful country out of 162 in the world by the Global Peace Index (GPI). The return of displaced rural populations to their homes has helped agricultural recovery across most of the country.
Circumstantial eligible countries
By Tender Sectors and Organization Types
By Grant Sectors and Organization Types