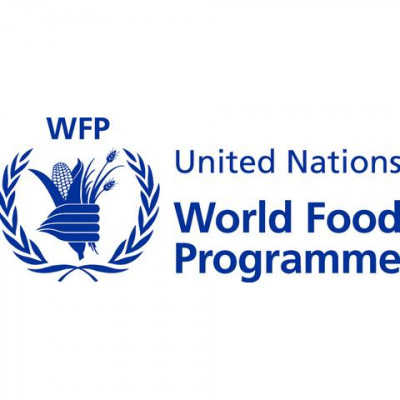 World Food Programme (South Korea)
Details
Other offices:
Guinea-Bissau, Sao Tome and Principe, Fiji, Germany, Honduras, China, Guatemala, UK, Gambia, Algeria, Tajikistan, Guinea, Tunisia, Japan, El Salvador, Eswatini (Swaziland), Liberia, Canada, Benin, Dominican Republic, Ukraine, Armenia, Burundi, Palestine / West Bank & Gaza, Central African Republic, North Korea, Timor-Leste, Indonesia, Nicaragua, Belgium, Panama, Angola, Panama, Ecuador, Burkina Faso, Niger, Peru, Namibia, Bosnia and Herzegovina, Albania, Sri Lanka, Chad, France, Jordan, Bhutan, Syria, Myanmar, Colombia, Kyrgyzstan, Djibouti, Lesotho, Barbados, Rwanda, Germany, Cote d'Ivoire, Nepal, Turkey, Nigeria, Brazil, Cameroon, South Africa, Philippines, Madagascar, Ethiopia, Iraq, Lebanon, Dem. Rep. Congo, Afghanistan, Somalia, Libya, Tanzania, Yemen, USA, Egypt, Uganda, Mozambique, India, Malawi, Haiti, Kenya, Mali, Thailand, Pakistan, Bolivia, South Sudan, Ghana, Denmark, Sudan, UAE, Sierra Leone, Zambia, Cambodia, Mauritania, Bangladesh, Italy, Zimbabwe
Address:
Seoul National University Friendship Global Social Contribution Center, 1 Gwanak-ro, Gwanak-gu, Seoul
E-mail(s):
wfp.korea@wfp.org
Contact person:
Project Management Unit
Sectors:
Disaster Reduction , Food Security, Health, Humanitarian Aid & Emergency
Description
The World Food Programme (WFP) opened its office in July 2005 in Seoul, Republic of Korea as an outpost of Asia Regional Bureau to mobilize resources from private sector in the Republic of Korea. Six years later, it became WFP's regular liaison office dealing with government partnership. Since 2012, Seoul office is building solid partnership with the Korean government to reach the SDG 2 Zero Hunger by 2030. Also, to raise public support in achieving the goal, Seoul office is strengthening advocacy partnerships with groups such as parliamentarians (Zero Hunger Leaders), academia, civil society, and the general public.
Circumstantial eligible countries
By Tender Sectors and Organization Types
By Grant Sectors and Organization Types