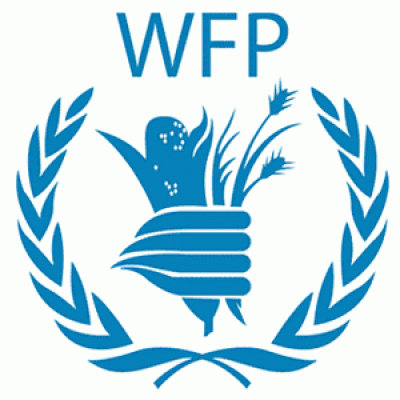 World Food Programme (Lesotho)
Details
Other offices:
Guinea-Bissau, Sao Tome and Principe, Fiji, Germany, Honduras, China, Guatemala, UK, Gambia, Algeria, Tajikistan, Guinea, Tunisia, Japan, El Salvador, Eswatini (Swaziland), Liberia, South Korea, Canada, Benin, Dominican Republic, Ukraine, Armenia, Burundi, Palestine / West Bank & Gaza, Central African Republic, North Korea, Timor-Leste, Indonesia, Nicaragua, Belgium, Panama, Angola, Panama, Ecuador, Burkina Faso, Niger, Peru, Namibia, Bosnia and Herzegovina, Albania, Sri Lanka, Chad, France, Jordan, Bhutan, Syria, Myanmar, Colombia, Kyrgyzstan, Djibouti, Barbados, Rwanda, Germany, Cote d'Ivoire, Nepal, Turkey, Nigeria, Brazil, Cameroon, South Africa, Philippines, Madagascar, Ethiopia, Iraq, Lebanon, Dem. Rep. Congo, Afghanistan, Somalia, Libya, Tanzania, Yemen, USA, Egypt, Uganda, Mozambique, India, Malawi, Haiti, Kenya, Mali, Thailand, Pakistan, Bolivia, South Sudan, Ghana, Denmark, Sudan, UAE, Sierra Leone, Zambia, Cambodia, Mauritania, Bangladesh, Italy, Zimbabwe
Address:
WFP House,11 United Nations Road, Opposite Maseru Club, P.O. Box 301, Maseru, Lesotho
E-mail(s):
wfp.maseru@wfp.org
Contact person:
Official Information Request
Sectors:
Disaster Reduction , Food Security, Gender, Health, Humanitarian Aid & Emergency
Description
Lesotho is experiencing a major food security crisis as a result of the El-Niño induced drought. The situation has been made worse by successive years of crop failures, low incomes and high food prices that mean that 41 percent of rural families are spending over half their income on food.
Over 30% of the Lesotho population across all 10 districts will face high levels of acute food insecurity until March 2020. More than 70 percent of the population in rural Lesotho is engaged in subsistence farming. Productivity has been deteriorating since the early 1990s because of unpredictable weather conditions, including inconsistent rains and persistent and recurring droughts.
Circumstantial eligible countries
By Tender Sectors and Organization Types
By Grant Sectors and Organization Types