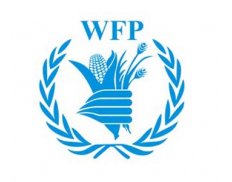 World Food Programme (South Sudan)
Details
Other offices:
Guinea-Bissau, Sao Tome and Principe, Fiji, Germany, Honduras, China, Guatemala, UK, Gambia, Algeria, Tajikistan, Guinea, Tunisia, Japan, El Salvador, Eswatini (Swaziland), Liberia, South Korea, Canada, Benin, Dominican Republic, Ukraine, Armenia, Burundi, Palestine / West Bank & Gaza, Central African Republic, North Korea, Timor-Leste, Indonesia, Nicaragua, Belgium, Panama, Angola, Panama, Ecuador, Burkina Faso, Niger, Peru, Namibia, Bosnia and Herzegovina, Albania, Sri Lanka, Chad, France, Jordan, Bhutan, Syria, Myanmar, Colombia, Kyrgyzstan, Djibouti, Lesotho, Barbados, Rwanda, Germany, Cote d'Ivoire, Nepal, Turkey, Nigeria, Brazil, Cameroon, South Africa, Philippines, Madagascar, Ethiopia, Iraq, Lebanon, Dem. Rep. Congo, Afghanistan, Somalia, Libya, Tanzania, Yemen, USA, Egypt, Uganda, Mozambique, India, Malawi, Haiti, Kenya, Mali, Thailand, Pakistan, Bolivia, Ghana, Denmark, Sudan, UAE, Sierra Leone, Zambia, Cambodia, Mauritania, Bangladesh, Italy, Zimbabwe
Address:
Jebel Kujur Office, Juba, South Sudan
E-mail(s):
solomon.welle@wfp.org
Contact person:
Solomon Welle
Sectors:
Food Processing & Safety, Food Security
Nr. of employees:
501-1000
Description
WFP operations in Sudan aim to address the emergency food needs of displaced and conflict-affected people, promote long-term food security and build resilience among communities.
WFP has designed three nutrition programmes; targeted seasonal supplemental ration, integrated blanket supplementary feeding and targeted feeding to address continuing poor nutritional status of children, pregnant women and nursing women. In 2013, a total of 638,000 children and women will be included in these nutrition.
In highly food insecure areas, WFP's School Feeding Programme will serve as the platform to provide additional support to school children and keep them in school. Through the School Feeding Programme, WFP plans to provide healthy school meals to over half a million children in Darfur and over 400,000 children in other parts of Sudan.
Food for Assets will be at the heart of WFP's assistance strategy in Sudan. Through programmes like Safe Access to Firewood and Alternative Energy and Farmers to Market, WFP plans to rebuild livelihoods of over one million people in Darfur and another 300,000 in central and eastern Sudan.
Food vouchers are found to be cost-effective and the preferred option for the majority of those receiving food assistance in Darfur and in central and eastern Sudan. WFP will continue to provide cash vouchers to over 600,000 people in Darfur and over 100,000 in central and eastern Sudan.
Circumstantial eligible countries
By Tender Sectors and Organization Types
By Grant Sectors and Organization Types