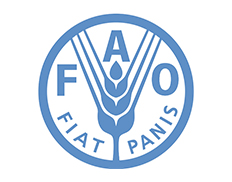 Food and Agriculture Organization (HQ)
Details
Other offices:
Gabon, Jamaica, France, Congo, Saudi Arabia, Sao Tome and Principe, Turkey, Romania, Equatorial Guinea, Albania, North Korea, Maldives, Bulgaria, Tunisia, Oman, Costa Rica, Moldova, Suriname, Uruguay, Fiji, UAE, Comoros, Rwanda, Algeria, Kazakhstan, Belgium, Singapore, Namibia, South Africa, Cote d'Ivoire, India, Libya, Botswana, Barbados, Nicaragua, Eswatini (Swaziland), Grenada, Saint Vincent and the Grenadines, Trinidad and Tobago, Dominican Republic, Serbia, Papua New Guinea, Peru, Togo, Argentina, Panama, Uganda, Thailand, Timor-Leste, North Macedonia, Benin, Brazil, Lesotho, UK, Paraguay, Liberia, Sri Lanka, China, Eritrea, Cape Verde, Mexico, Zambia, Vietnam, Gabon, Zimbabwe, Jordan, Tanzania, Turkey, Iraq, Ecuador, Mongolia, Burundi, Senegal, Venezuela, Indonesia, Uzbekistan, Azerbaijan, Guinea, Honduras, Ethiopia, Samoa, El Salvador, Sudan, Djibouti, South Sudan, Bhutan, Colombia, Egypt, Hungary, Guinea-Bissau, Armenia, Nepal, Iran, Cuba, Mauritania, Chile, Madagascar, Sierra Leone, Guatemala, Mali, Gambia, Kyrgyzstan, Central African Republic, Palestine / West Bank & Gaza, Morocco, Cambodia, Chad, Syria, Georgia, Burkina Faso, Switzerland, Cameroon, Philippines, Haiti, Ethiopia, Malawi, Myanmar, Bolivia, Yemen, Nigeria, Afghanistan, Lebanon, Niger, Tunisia, Dem. Rep. Congo, Somalia, Guyana, Mozambique, Tajikistan, Ghana, Laos, Egypt, Pakistan, USA, Angola, Kenya, Thailand, Bangladesh
Address:
Viale delle Terme di Caracalla 00153 Rome,
E-mail(s):
fao-hq@fao.org
Contact person:
QU Dongyu, Director-General of FAO
Awards in:
Worldwide, Asia, Algeria, Angola, Benin, Botswana, Burkina Faso, Burundi, Cameroon, Cape Verde, Central African Republic, Chad, Comoros, Congo, Cote d'Ivoire, Dem. Rep. Congo, Djibouti, Egypt, Equatorial Guinea, Eritrea, Ethiopia, French Southern Territory, Gabon, Gambia, Ghana, Guinea, Guinea-Bissau, Kenya, Lesotho, Liberia, Libya, Madagascar, Malawi, Mali, Mauritania, Mauritius, Mayotte, Morocco, Mozambique, Namibia, Niger, Nigeria, Reunion, Rwanda, Saint Helena, Sao Tome and Principe, Senegal, Seychelles, Sierra Leone, Somalia, South Africa, South Sudan, Sudan, Eswatini (Swaziland), Tanzania, Togo, Tunisia, Uganda, Western Sahara, Zambia, Zimbabwe, Argentina, Aruba, Barbados, Belize, Bolivia, Brazil, British Virgin Islands, Chile, Colombia, Costa Rica, Cuba, Dominica, Commonwealth of, Dominican Republic, Ecuador, El Salvador, Grenada, Guatemala, Guyana, Haiti, Honduras, Jamaica, Mexico, Montserrat, Nicaragua, Panama, Paraguay, Peru, Saint Kitts and Nevis, Saint Lucia, Saint Vincent and the Grenadines, Suriname, Trinidad and Tobago, Turks and Caicos, Uruguay, Venezuela, Bangladesh, Bhutan, Brunei, Cambodia, China, Georgia, India, Indonesia, Iran, Laos, Lebanon, Malaysia, Mongolia, Myanmar, Nepal, Pakistan, Philippines, Singapore, Taiwan, Tajikistan, Thailand, Timor-Leste, Vietnam, Austria, Azores, Belgium, Bulgaria, Canary Islands, Croatia, Cyprus, Czech Republic, Denmark, Estonia, Faroe Islands, Finland, France, Germany, Greece, Hungary, Ireland, Italy, Latvia, Lithuania, Luxembourg, Malta, Netherlands, Poland, Portugal, Romania, Slovakia, Slovenia, Spain, Sweden, UK, Australia, Fiji, Papua New Guinea, Vanuatu, Iceland, Moldova, Norway, Russia, Switzerland, Turkey, Ukraine, Canada, USA
Sectors:
Agriculture, Environment & NRM, Fisheries & Aquaculture, Food Processing & Safety, Food Security, Urban Development, Water & Sanitation
Nr. of employees:
1001-5000
Description
The Food and Agriculture Organization (FAO) is a specialized agency of the United Nations founded in 1945 in Rome, Italy. Its main purpose is to eliminate world hunger and improve nutrition by coordinating the activities of governments in the fields of agriculture, forestry, and the fishing industry. FAO also supports countries through research, specialization, development, practical applications, and disaster relief.
FAO's work is aimed at reducing the severity of the world's poverty and hunger by developing agriculture, improving nutrition, and addressing food security challenges allowing access to the food necessary for an active and healthy life. The FAO acts as a neutral forum as well as a source of knowledge and information and helps developing countries and countries with economies in transition to modernize and improve agriculture, forestry, and fisheries. The organization's motto in Latin is "Fiat panis" – translated as "Let there be bread". As of August 2018, FAO had 197 member states, the representatives of which meet every two years at the FAO Conference to review global policy issues and international frameworks and to summarize and approve the budget for the next two years.
FAO key sectors: Agriculture, Poverty Reduction, Hunger Elimination, Food Security, Nutrition, Research, Socio-Economic Development, Disaster Relief, Fisheries & Aquaculture, etc.
Afghanistan, Aland Islands, Albania, Algeria, American Samoa, Andorra, Angola, Anguilla, Antigua and Barbuda, Argentina, Armenia, Aruba, Australia, Austria, Azerbaijan, Azores, Bahamas, Bahrain, Bangladesh, Barbados, Belarus, Belgium, Belize, Benin, Bermuda, Bhutan, Bolivia, Bosnia and Herzegovina, Botswana, Brazil, British Virgin Islands, Brunei, Bulgaria, Burkina Faso, Burundi, Cambodia, Cameroon, Canada, Canary Islands, Cape Verde, Caribbean Netherlands, Cayman Islands, Central African Republic, Chad, Channel Islands, Chile, China, Christmas Island, Cocos (Keeling) Islands, Colombia, Comoros, Congo, Cook Islands, Costa Rica, Cote d'Ivoire, Croatia, Cuba, Cyprus, Czech Republic, Dem. Rep. Congo, Denmark, Djibouti, Dominica, Commonwealth of, Dominican Republic, Easter Island, Ecuador, Egypt, El Salvador, Equatorial Guinea, Eritrea, Estonia, Eswatini (Swaziland), Ethiopia, Falkland Islands, Faroe Islands, Fiji, Finland, France, French Guiana, French Polynesia, French Southern Territory, Gabon, Galapagos, Gambia, Georgia, Germany, Ghana, Gibraltar, Greece, Greenland, Grenada, Guadeloupe, Guam, Guatemala, Guinea, Guinea-Bissau, Guyana, Haiti, Heard and McDonald Islands, Honduras, Hong Kong, Hungary, Iceland, India, Indonesia, Iran, Iraq, Ireland, Isle of Man, Israel, Italy, Jamaica, Japan, Jordan, Kazakhstan, Kenya, Kiribati, Kosovo, Kuwait, Kyrgyzstan, Laos, Latvia, Lebanon, Lesotho, Liberia, Libya, Liechtenstein, Lithuania, Luxembourg, Macao, Madagascar, Madeira, Malawi, Malaysia, Maldives, Mali, Malta, Marshall Islands, Martinique, Mauritania, Mauritius, Mayotte, Mexico, Micronesia, Moldova, Monaco, Mongolia, Montenegro, Montserrat, Morocco, Mozambique, Myanmar, Namibia, Nauru, Nepal, Netherlands, New Caledonia, New Zealand, Nicaragua, Niger, Nigeria, Niue, Norfolk Island, North Korea, North Macedonia, Northern Mariana Islands, Norway, Oman, Pakistan, Palau, Palestine / West Bank & Gaza, Panama, Papua New Guinea, Paraguay, Peru, Philippines, Pitcairn, Poland, Portugal, Puerto Rico, Qatar, Reunion, Romania, Russia, Rwanda, Saint Helena, Saint Kitts and Nevis, Saint Lucia, Saint Martin, Saint Vincent and the Grenadines, Samoa, San Marino, Sao Tome and Principe, Saudi Arabia, Senegal, Serbia, Seychelles, Sierra Leone, Singapore, Slovakia, Slovenia, Solomon Islands, Somalia, South Africa, South Korea, South Sudan, Spain, Sri Lanka, St. Pierre and Miquelon, Sudan, Suriname, Svalbard, Sweden, Switzerland, Syria, Taiwan, Tajikistan, Tanzania, Thailand, Timor-Leste, Togo, Tokelau, Tonga, Trinidad and Tobago, Tunisia, Turkey, Turkmenistan, Turks and Caicos, Tuvalu, UAE, Uganda, UK, Ukraine, Uruguay, US Virgin Islands, USA, Uzbekistan, Vanuatu, Vatican City, Venezuela, Vietnam, Wallis and Futuna, Western Sahara, Yemen, Zambia, Zimbabwe
Circumstantial eligible countries
Direct vs. Indirect Management
Top Implementing Agencies
Direct vs. Indirect Management
Top Implementing Agencies
By Tender Sectors and Organization Types
By Grant Sectors and Organization Types