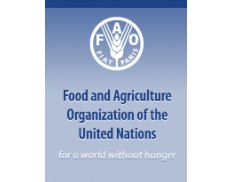 FAO Regional Office for Asia and the Pacific
Details
Other offices:
Gabon, Jamaica, France, Congo, Saudi Arabia, Sao Tome and Principe, Turkey, Romania, Equatorial Guinea, Albania, North Korea, Maldives, Bulgaria, Tunisia, Oman, Costa Rica, Moldova, Suriname, Uruguay, Fiji, UAE, Comoros, Rwanda, Algeria, Kazakhstan, Belgium, Singapore, Namibia, South Africa, Cote d'Ivoire, India, Libya, Botswana, Barbados, Nicaragua, Eswatini (Swaziland), Grenada, Saint Vincent and the Grenadines, Trinidad and Tobago, Dominican Republic, Serbia, Papua New Guinea, Peru, Togo, Argentina, Panama, Uganda, Thailand, Timor-Leste, North Macedonia, Benin, Brazil, Lesotho, UK, Paraguay, Liberia, Sri Lanka, China, Eritrea, Cape Verde, Mexico, Zambia, Vietnam, Gabon, Zimbabwe, Jordan, Tanzania, Turkey, Iraq, Ecuador, Mongolia, Burundi, Senegal, Venezuela, Indonesia, Uzbekistan, Azerbaijan, Guinea, Honduras, Ethiopia, Samoa, El Salvador, Sudan, Djibouti, South Sudan, Bhutan, Colombia, Egypt, Hungary, Guinea-Bissau, Armenia, Nepal, Iran, Cuba, Mauritania, Chile, Madagascar, Sierra Leone, Guatemala, Mali, Gambia, Kyrgyzstan, Central African Republic, Palestine / West Bank & Gaza, Morocco, Cambodia, Chad, Syria, Georgia, Burkina Faso, Switzerland, Cameroon, Philippines, Haiti, Ethiopia, Malawi, Myanmar, Bolivia, Yemen, Nigeria, Afghanistan, Lebanon, Niger, Tunisia, Dem. Rep. Congo, Somalia, Guyana, Mozambique, Tajikistan, Ghana, Italy, Laos, Egypt, Pakistan, USA, Angola, Kenya, Bangladesh
Address:
Maliwan Mansion Phra Atit Road Bangkok 10200
E-mail(s):
FAO-RAP@fao.org
Contact person:
Peter Black, Deputy Regional Manager
Sectors:
Food Security, Humanitarian Aid & Emergency, Social Development
Description
Vision and mission
The vision of the FAO office in Bangkok is a food-secure Asia and the Pacific region.
Its mission is to help member countries halve the number of undernourished people in the region by 2015 by raising agricultural productivity and alleviating poverty while protecting the region's natural resources base.
In order to fulfill the vision and mission, a highly participatory process was used to translate FAO's corporate strategic objectives into five Regional Strategic Priority Areas:
strengthening food and nutritional security
fostering agricultural production and rural development
enhancing equitable, productive and sustainable natural resource management and utilization
improving capacity to respond to food and agricultural threats and emergencies
coping with the impact of climate change on agriculture and food and nutritional security.
Within the above regional priorities, the core functions of the FAO Regional Office for Asia and the Pacific are:
providing perspectives, trend monitoring and assessments
capacity building and technical support
policy assistance and advice to subregions
building partnerships and alliances
strengthening information, knowledge and statistics
developing international instruments.
As a result, a new organizational structure was implemented which involved building multidisciplinary teams around three core areas: (a) agricultural production systems; (b) economic, social and policy assistance; and (c) natural resources and the environment.
What FAO does
While FAO is a global organization, it has over the years evidenced particular interest in the Asia-Pacific region as nearly two-thirds of the world's farmers reside in this region.
Along with the expansion of membership, the range of FAO activities in Asia-Pacific has also widened. The regional office assists Asia-Pacific countries with policy advice and technical expertise in agriculture, economic and social development, fishery, forestry and sustainable development to make the region food-secure for present and future generations.
FAO works with governments, civil society and the private sector to promote food security in ways that aim to bring about durable improvements in the lives of the poor while protecting the region's natural resource base and ensuring that men and women have equal opportunities to benefit from agricultural and rural development.
FAO undertakes many interrelated activities in support of food security, rural poverty alleviation, and institutional and human capacity building mainly through meetings, publications, and by serving regional technical commissions and FAO-sponsored regional bodies. The regional office also assists with the implementation of a large number of field projects at regional and national levels. In addition, FAO plays a major role as an agency for investment support and promotes technical cooperation among developing countries as a main thrust of its activities in the region.
Circumstantial eligible countries
By Tender Sectors and Organization Types
By Grant Sectors and Organization Types