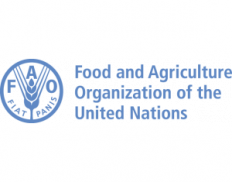 Food and Agriculture Organization (Tajikistan)
Details
Other offices:
Gabon, Jamaica, France, Congo, Saudi Arabia, Sao Tome and Principe, Turkey, Romania, Equatorial Guinea, Albania, North Korea, Maldives, Bulgaria, Tunisia, Oman, Costa Rica, Moldova, Suriname, Uruguay, Fiji, UAE, Comoros, Rwanda, Algeria, Kazakhstan, Belgium, Singapore, Namibia, South Africa, Cote d'Ivoire, India, Libya, Botswana, Barbados, Nicaragua, Eswatini (Swaziland), Grenada, Saint Vincent and the Grenadines, Trinidad and Tobago, Dominican Republic, Serbia, Papua New Guinea, Peru, Togo, Argentina, Panama, Uganda, Thailand, Timor-Leste, North Macedonia, Benin, Brazil, Lesotho, UK, Paraguay, Liberia, Sri Lanka, China, Eritrea, Cape Verde, Mexico, Zambia, Vietnam, Gabon, Zimbabwe, Jordan, Tanzania, Turkey, Iraq, Ecuador, Mongolia, Burundi, Senegal, Venezuela, Indonesia, Uzbekistan, Azerbaijan, Guinea, Honduras, Ethiopia, Samoa, El Salvador, Sudan, Djibouti, South Sudan, Bhutan, Colombia, Egypt, Hungary, Guinea-Bissau, Armenia, Nepal, Iran, Cuba, Mauritania, Chile, Madagascar, Sierra Leone, Guatemala, Mali, Gambia, Kyrgyzstan, Central African Republic, Palestine / West Bank & Gaza, Morocco, Cambodia, Chad, Syria, Georgia, Burkina Faso, Switzerland, Cameroon, Philippines, Haiti, Ethiopia, Malawi, Myanmar, Bolivia, Yemen, Nigeria, Afghanistan, Lebanon, Niger, Tunisia, Dem. Rep. Congo, Somalia, Guyana, Mozambique, Ghana, Italy, Laos, Egypt, Pakistan, USA, Angola, Kenya, Thailand, Bangladesh
Address:
134 Firdavsi str., 48 apt.
E-mail(s):
shahzod.avazov@fao.org
Contact person:
Kamoliddin Boziev, friend
Sectors:
Agriculture, Fisheries & Aquaculture, Food Processing & Safety, Food Security, Gender, Grants & Grant Schemes, Livestock (incl. animal/bird production & health), Monitoring & Evaluation, Water & Sanitation
Nr. of employees:
1001-5000
Description
Cooperation between Tajikistan and FAO has been ongoing since the country joined the Organization in 1995. FAO assistance was initially provided in the form of short-term emergency interventions in response to a locust outbreak and also to help the transition to stability after a period of civil war. More recently, cooperation has focused on rehabilitation and development interventions to build a sustainable agriculture sector and food and nutrition security.
Circumstantial eligible countries
By Tender Sectors and Organization Types
By Grant Sectors and Organization Types